Because Words Matter, Is It Disease or Disorder?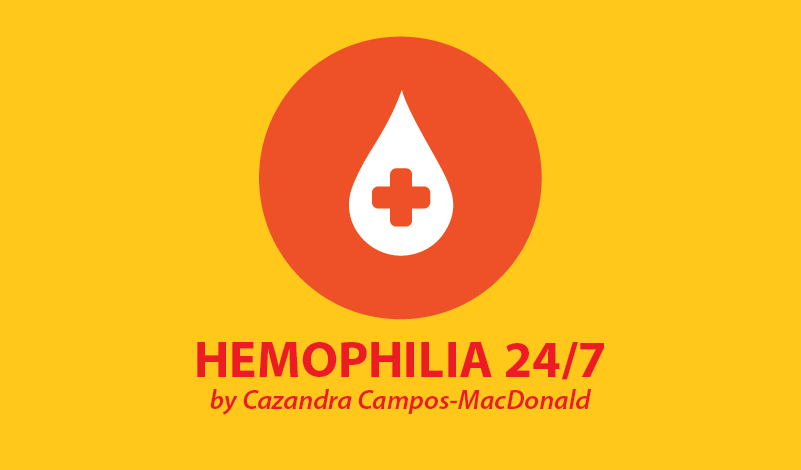 Some words can be offensive. I'm not talking about some of the obvious, obnoxious words in the world, I am talking about two words in particular: disease and disorder. If you look at a list of rare diseases, hemophilia is listed. But you don't ever hear anyone say, "I have a bleeding disease." You will hear: "I have a bleeding disorder." When people refer to hemophilia as the "royal disease," well, why aren't they saying "royal disorder?"
I have found many different justifications for the debate over disease vs. disorder, but this is what I have determined. A disease is due to extrinsic factors (meaning, not part of the essential nature of someone or something; coming or operating from outside). This would be something like a virus or bacteria. Some people even say that disease means a "sickness." Disease is also used in another very negative way. "That person is a disease that is affecting the morale of our group."
A disorder is due to intrinsic factors (meaning something that is natural or essential) such as a birth defect, or genetic mutation. It's an illness that disrupts normal physical functions. Disorder is used very often in the case of mental illnesses as well. So, this is where hemophilia comes in: A missing protein disrupts a clot from forming. For hemophilia, disorder is the more appropriate word to use.
I've even read that some clinicians say that they use disease and disorder interchangeably. I just don't think that is very fair. There is something about the word disease that makes people uncomfortable. Personally, I automatically think of something contagious (even though it may not be). The stigma of the word "disease" is very harsh.
Another word that I have a tough time using is "hemophiliac." To me, it's a label. I don't want my boys labeled by their disorder because they are much more than their disorder. Their bleeding disorder does not define who they are. Some people like to use the word as a descriptor, but I have seen some of those same people become dependent on the use of the word. They find things they cannot do because of their bleeding disorder, when in fact they are using it as a crutch.
It's all semantics, but when you are talking about conditions that tend to define individuals, you need to be careful to not offend. There are many people who wouldn't give a second thought to the words disease and disorder until they were something that affected them directly.
It doesn't matter what the diagnosis is, but when a person's life is radically changed, whether they want it to or not, being "politically correct" in the naming of their disease or disorder is not only polite, it is respectful.
Words matter. Think before you speak. If you don't have something nice to say, then don't say anything at all. These nuggets of wisdom from our mothers still ring true. Be respectful when you are talking about someone's illness. If you aren't sure what to say, ask them. They will probably be grateful that you took the time to make them feel comfortable.
***
Note: Hemophilia News Today is strictly a news and information website about the disease. It does not provide medical advice, diagnosis or treatment. This content is not intended to be a substitute for professional medical advice, diagnosis, or treatment. Always seek the advice of your physician or another qualified health provider with any questions you may have regarding a medical condition. Never disregard professional medical advice or delay in seeking it because of something you have read on this website. The opinions expressed in this column are not those of Hemophilia News Today or its parent company, BioNews Services, and are intended to spark discussion about issues pertaining to hemophilia.