Transitions: Teaching Our Young Adults to Manage Their Care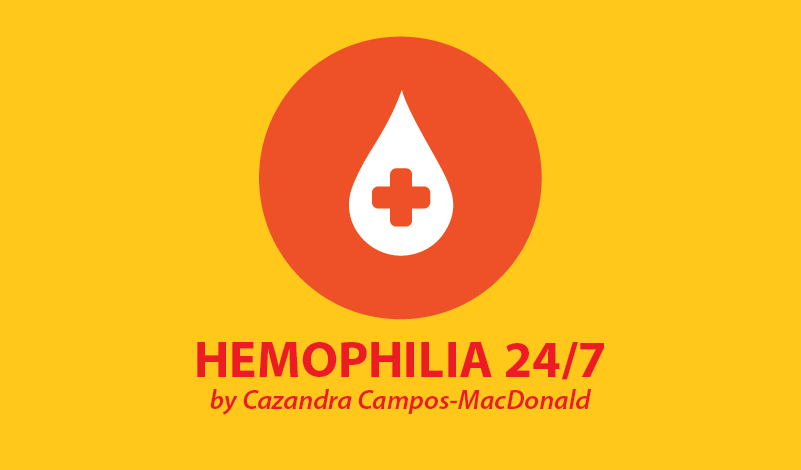 "How many kids with hemophilia does it take to change a light bulb?"
"None. Their mother will do it for them."
This is a joke that was told by a former HTC social worker friend. Of course, I chuckled, because I know there is an unfortunate amount of truth in this very issue. Transitioning our youngsters to adulthood can be a painful journey. But when you are helping them find their way with a bleeding disorder, it can become complicated.
When my oldest son, Julian, entered middle school, I began to slowly teach him the ins and outs of managing his hemophilia. He already knew how to self-infuse, which is a huge responsibility, but where his factor and supplies came from, who manufactured his factor, how to call the pharmacist to order and maintain the inventory of his factor and supplies, was something he did not know. I always took care of it for him, because that was part of what I did as his mom.
At doctor's appointments, I had him fill out his forms, I gave him a copy of his insurance card and taught him about co-pays and deductibles. And when it came to talking to the doctors, I encouraged him to speak up and be involved actively in his healthcare. There were so many times that I wanted to take over and do things myself, simply because it was easier and faster, but I realized that even if he was on my insurance until 26, I did not want to be responsible for keeping up with his orders. I had to make it a priority to take the time to teach him.
Julian is now 21 and living at home while going to school. He places his own orders, is responsible for his inventory and if he ever has questions or needs help, he will ask. I am confident that when he does move out of the house again for school he will continue to manage his care well. That is my hope for him, to be independent and self-sufficient. It's my job as a mom to equip my children with all the tools they need to be empowered with their hemophilia.
Our little chicks must leave the nest eventually. Sometimes they need a little nudge ― or a great, big push ― to get out of the nest. But when they do, we should want them to fly away to heights they never imagined. It's our job to give them the skills they need to function as adults.
We teach our warriors to be self-sufficient at an early age. We teach them how to order factor, where to find the best education when questions arise and how to actively advocate for their care. With each step, we give away a part of the control in managing their lives.
We do these things so that one day, when they no longer live with us, they will manage their care without skipping a beat.
***
Note: Hemophilia News Today is strictly a news and information website about the disease. It does not provide medical advice, diagnosis or treatment. This content is not intended to be a substitute for professional medical advice, diagnosis, or treatment. Always seek the advice of your physician or another qualified health provider with any questions you may have regarding a medical condition. Never disregard professional medical advice or delay in seeking it because of something you have read on this website. The opinions expressed in this column are not those of Hemophilia News Today or its parent company, BioNews Services, and are intended to spark discussion about issues pertaining to hemophilia.