When Keeping Up Appearances Isn't Good Enough Anymore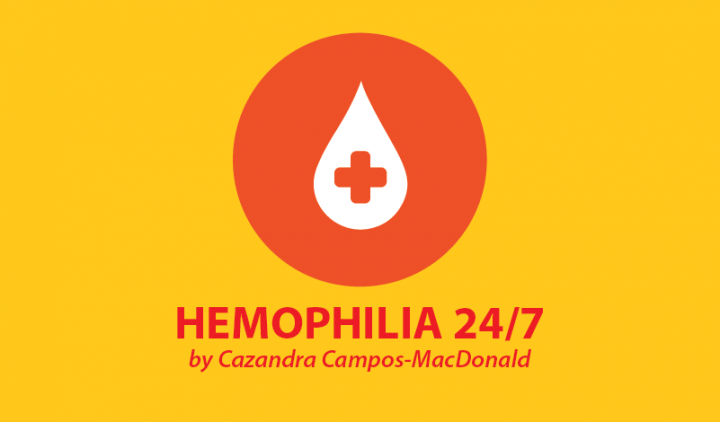 Some moments in my life are ingrained in my soul, such as the births of my sons, my wedding day, the mornings when each of my parents died, and when I heard doctors utter the word "hemophilia." These are points along my journey that changed the trajectory of my life because the significance of the events was tremendous.
But there is another moment that lives with me.
My oldest son, Julian, was born on June 23, 1996. There was no reason to suspect he would be diagnosed with a rare, genetic bleeding disorder until he was circumcised and wouldn't stop bleeding. The day after his circumcision, my mother was in the room with me when I found out that Julian had hemophilia. As soon as the doctors left the room, she said, "Don't tell anyone."
"Don't tell anyone?" I immediately replied. "What do you mean don't tell anyone? I can't not tell anyone!"
I was out of my mind with devastation, anger, guilt, and tremendous grief. I had no idea what hemophilia was or if my son would live a normal life. I still don't understand why I never asked my mother why she said what she did. Unfortunately, she died five weeks later, and I wouldn't consider her words for many more years.
My mom never wanted the outside world to know that anything was wrong in her home. Please don't get me wrong, my home was idyllic, and my childhood was happy. But it was important for my mother to keep up appearances. The thought of something being wrong with her grandson wasn't something she wanted others to know.
Perhaps one of the reasons for the secrecy was that the pain of seeing her grandson live with a chronic illness was too great and keeping a secret was her answer. Fortunately, it was not a secret I was willing to keep.
I am grateful to live in the 21st century, when people are more open about disclosing illness and circumstances that deeply affect their lives. From rare disorders to mental health, our world is a more inviting place than it was during my mother's younger days, in terms of disclosing medical conditions.
Once upon a time, it was taboo to speak of hemophilia, and now it is commonplace to have discussions in the open. Many people are uncomfortable sharing about the challenges they endure, which is understandable. I am just grateful there are people in the world who believe it is important to share about their struggles. They have no idea how much power is in their stories.
***
Note: Hemophilia News Today is strictly a news and information website about the disease. It does not provide medical advice, diagnosis, or treatment. This content is not intended to be a substitute for professional medical advice, diagnosis, or treatment. Always seek the advice of your physician or another qualified health provider with any questions you may have regarding a medical condition. Never disregard professional medical advice or delay in seeking it because of something you have read on this website. The opinions expressed in this column are not those of Hemophilia News Today or its parent company, BioNews Services, and are intended to spark discussion about issues pertaining to hemophilia.