Practicing Self-care Is Key to Caregiver Health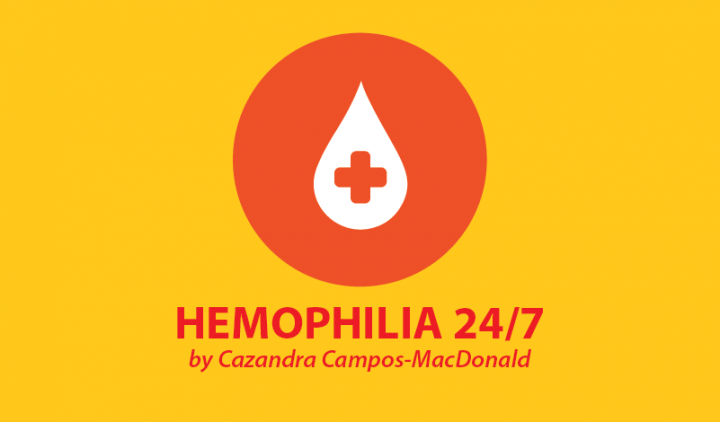 Caregiving is hard work. When your child is chronically ill, caregiving goes beyond the expected parental duties. You have overwhelming responsibilities.
There are doctor's appointments, infusions, and treatments at home. There are hospital stays, lab work, and missed school days. Keeping up with your child's medical condition can be a full-time job. So how do you keep your sanity?
Following are a few things to consider on your caregiving journey:
Have a confidant: Talking to a friend who understands your child's illness helps you process your emotions. They may help you identify questions and concerns that you can bring to your child's doctor.
Eat a well-balanced diet: In an ideal world, eating a balanced diet will help you care for your body. But when you are with your child in the hospital or running between appointments, it's not always easy to eat well. Do your best to have healthy snacks and keep hydrated. When you do have time to sit for a meal, focus on protein and vegetables instead of entrees heavy with carbohydrates.
Exercise: This may not be at the top of your list, but if you are able to find 10 to 15 minutes to walk around the block — or the floor of the hospital — you can clear your mind and get your heart pumping.
Get adequate sleep: When we wake up from either restless or too little sleep, the day starts off poorly. It is easy to stay up until the wee hours to tackle everyday tasks. Take care of yourself and get a good night's rest.
Laugh every day: Some of the best medicine is laughter. Watch a television show, a video on social media, or just be silly with your family. A good laugh lowers blood pressure and releases endorphins. It helps to combat the negative and gives you a positive outlook.
Know your limitations: You cannot do everything. Ask friends and family for help. A short break might be what you need to reenergize for the remainder of the day.
Learn a relaxation technique: Mindfulness meditation, listening to music, prayer and devotion, or taking a bath are ways that allow you to unwind and find your center. Find a practice that allows you a few moments to call your own in the middle of living with a chronic illness.
Don't neglect your own needs. Caregivers require attention, too.
***
Note: Hemophilia News Today is strictly a news and information website about the disease. It does not provide medical advice, diagnosis, or treatment. This content is not intended to be a substitute for professional medical advice, diagnosis, or treatment. Always seek the advice of your physician or another qualified health provider with any questions you may have regarding a medical condition. Never disregard professional medical advice or delay in seeking it because of something you have read on this website. The opinions expressed in this column are not those of Hemophilia News Today or its parent company, BioNews Services, and are intended to spark discussion about issues pertaining to hemophilia.