Remembering the Diagnosis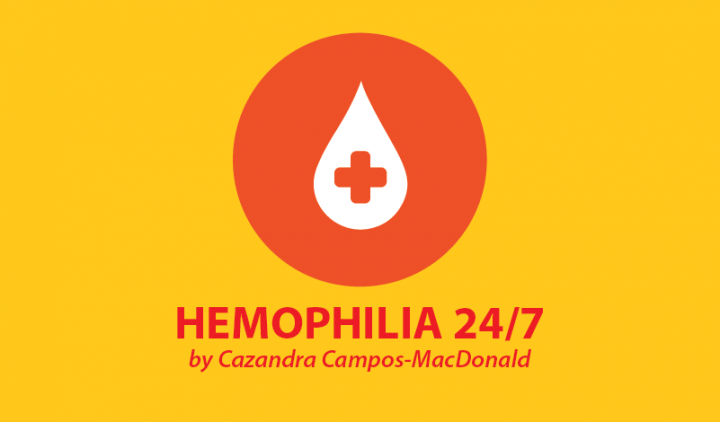 I received an email from a friend I hadn't heard from in some time. She told me that her nephew and his wife just had a baby and he has been diagnosed with hemophilia. She had ordered my book to send to her niece and was hoping I would be willing to talk to her if I ever made the trip to Albuquerque, New Mexico.
I could not respond fast enough. I told her I would reach out to her niece and set up a time to meet her.
As I read the email, my heart started to race, and my first reaction was that I wanted to find this new mom and give her a huge hug. In that moment, I wanted nothing more than to reach out to her to let her know that she is not alone. I wanted her to know that I remembered what it was like to hear that diagnosis and that I was terrified, but that things are much better now. My sons are doing well. If anything, she needed to know things would be OK. She could handle this.
My oldest son is 23 and my youngest will turn 14 this month. It has been a long time since I was the parent of a child newly diagnosed with hemophilia, so how is it that those emotions came flooding back as I read that email? Hearing the news that something is wrong with your child is a moment that doesn't leave you. When I read the email, I was instantly taken back to 1996 and 2006, when I heard the doctors say, "Your son has severe hemophilia." Those early days of the diagnosis were some of the hardest of my life.
Remembering the early days of a diagnosis is something that is important for us to experience from time to time. It is easy to get years and years away from those moments, especially when our children are doing well. We shouldn't forget those moments simply because we must never become complacent.
No one likes to remember the times of despair and grief, but those moments helped to shape our stories. If we can take a moment to answer an email or visit with someone who is newly diagnosed, we can help a person gain a new perspective on what it is like to live with an illness. Not only can we help someone, but talking about our experiences serves as a reminder of how far we have come.
Don't hesitate to share your story. Your words may change someone's life.
***
Note: Hemophilia News Today is strictly a news and information website about the disease. It does not provide medical advice, diagnosis, or treatment. This content is not intended to be a substitute for professional medical advice, diagnosis, or treatment. Always seek the advice of your physician or another qualified health provider with any questions you may have regarding a medical condition. Never disregard professional medical advice or delay in seeking it because of something you have read on this website. The opinions expressed in this column are not those of Hemophilia News Today or its parent company, BioNews Services, and are intended to spark discussion about issues pertaining to hemophilia.