You Can Advocate for Your Child with These Back-to-school Tips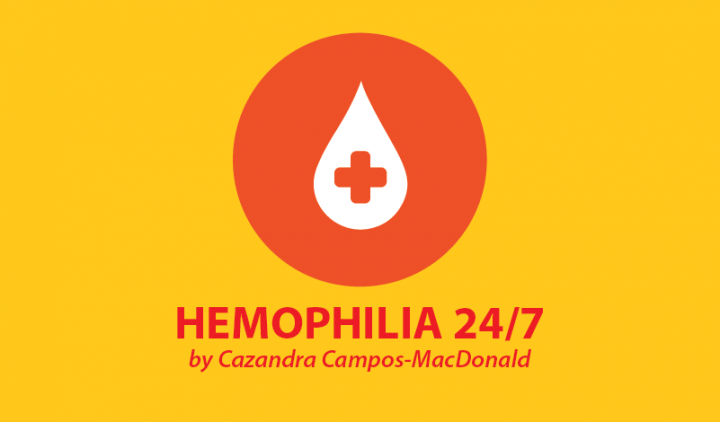 Summer vacation flies by so quickly! We start preparing for the new school year by shopping for new clothes, school supplies, and shoes. However, prepping for school when your child has a bleeding disorder adds another aspect of preparedness to shoot for. Additional educational support for sports, childcare, or self-infusion with your child's teachers may be necessary.
Following are tips for guaranteeing a smooth start to the school year.
Hold an educational meeting with the school nurse and your child's teachers. Even if your child is returning to the same school, touching base with the nurse is a good idea. They can help you develop relationships with new teachers to make them feel comfortable with your child's bleeding disorder.
Give the school nurse and your child's teachers a list of contact numbers so you're easily reached during the day.
Make sure the school and the nurse have your up-to-date contact information. If one caregiver is the main contact and will be out of town, call the nurse to make sure they know whom to call. You can never be in touch too often with your school. Ask the school nurse if you can store a dose of factor and supplies in the school clinic. Verify the protocol for infusing at school. Each school district has certain requirements.
Having a dose on hand at the nurse's office is not so the nurse can infuse. It's so that if the caregiver is at work when called to the school, factor and supplies will be ready for them to use. The caregiver can also call their home infusion nurse to go to the school to infuse. Having everything on hand for an infusion will help shorten the time your child has to wait.
Provide the school with a letter from a treatment center describing your child's condition and treatment plan. A current travel letter from your Hemophilia Treatment Center would be perfect.
Update your child's MedicAlert profile. If you subscribe to a service such as MedicAlert, keep your records updated in the event a caregiver is unable to be reached during an emergency.
Visit the Hemophilia Federation of America to get your copy of their Back to School Toolkit. This kit is easy to personalize. Other resources include:

A flowchart for determining 504s and an individualized education program.
A customizable document for teachers and coaches.
A customizable individual health plan.
Sending your child with a bleeding disorder back to school can be overwhelming. If you are establishing a new relationship with a school, don't inundate them with too much information. Bleeding disorders can be scary to those without prior experience. Be calm and encouraging. Empower these new caregivers with enough information in an easy-to-read format. Bring in more information from time to time and encourage questions.
The most important thing is to educate others so that they have the tools needed for your child. If you need help, reach out to your Hemophilia Treatment Center. They will often schedule in-services for your child's school if you feel like you need help educating the school. It can be a daunting task, but when you advocate in the best interests of your child, you can't go wrong.
***
Note: Hemophilia News Today is strictly a news and information website about the disease. It does not provide medical advice, diagnosis, or treatment. This content is not intended to be a substitute for professional medical advice, diagnosis, or treatment. Always seek the advice of your physician or another qualified health provider with any questions you may have regarding a medical condition. Never disregard professional medical advice or delay in seeking it because of something you have read on this website. The opinions expressed in this column are not those of Hemophilia News Today or its parent company, BioNews Services, and are intended to spark discussion about issues pertaining to hemophilia.