Don't Minimize Your Story!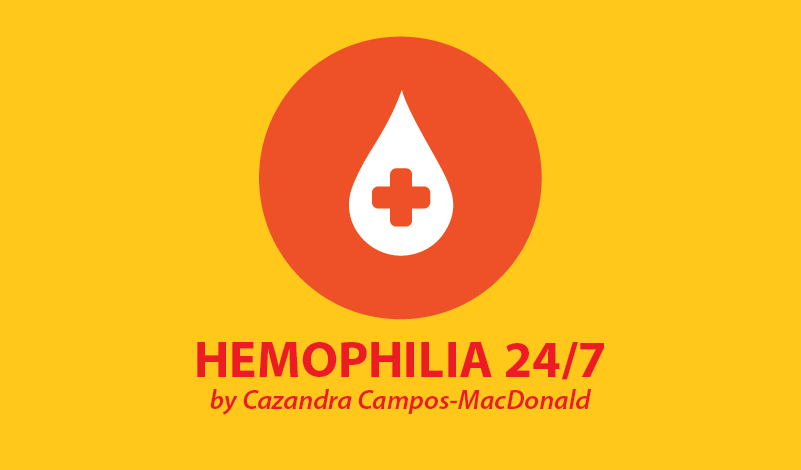 When you live with a chronic illness, it is easy to feel alone. You can get mired in the daily struggle of caring for your loved one, or yourself, and it can quickly become overwhelming. There are days, and even weeks, when life with your illness is manageable, and other times that you cannot begin to think about what the next hour will look like, much less tomorrow. Many times, individuals do not have anyone to turn to who understands their situation. Fortunately, the bleeding disorder community is a community filled with people who are open and willing to listen and share with each other. This is not always commonplace for other chronic illness groups.
Over the years, I have learned a great deal from my sons' healthcare providers. The doctors, nurses, social workers, and physical therapists who have educated me, from not knowing how to spell hemophilia to understanding how factor products work, the intricacies of inhibitor care, pain management, and a host of other facets of living with hemophilia. But perhaps the most important things I have learned over the years have come directly from the families and individuals living with a bleeding disorder.
When I have attended national and local meetings for people with bleeding disorders, there are usually rap sessions that allow people to share stories and ask questions of each other. These are the places where some of the most honest, open, and painful experiences are shared with each other. It is a time that often gives a newly diagnosed family a place to breathe and to realize in their story that they are not alone. That is one of the biggest gifts I have received in these sessions. Still, after more than 20 years of raising sons with hemophilia, I feel a sense of reassurance when I am among these amazing families.
The other thing that happens in these sessions is that you hear stories and often find yourself thinking, "I sure don't have it as bad as they do." That's when we can get into trouble. Whenever someone comes up to me and says, "But my situation is not nearly as bad as yours," I say, "Stop right there! Do not minimize your story." The truth is there is always someone who is in a worse situation than your own. But the reality is that you are living with a bleeding disorder in your home and your situation is happening to you, so it is important!
Each of us has a unique journey when living with a bleeding disorder. Our experiences and stories have a prominent place in our community. When we share our struggles and triumphs, we are offering hope, giving a new perspective, and encouraging others who may feel as if they will never be in a good place with their bleeding disorders. It's not about who has the worst situation, or who is in the best place, it's about how we manage to make the bleeding disorder part of our what we do every day and live empowered lives.
***
Note: Hemophilia News Today is strictly a news and information website about the disease. It does not provide medical advice, diagnosis or treatment. This content is not intended to be a substitute for professional medical advice, diagnosis, or treatment. Always seek the advice of your physician or another qualified health provider with any questions you may have regarding a medical condition. Never disregard professional medical advice or delay in seeking it because of something you have read on this website. The opinions expressed in this column are not those of Hemophilia News Today or its parent company, BioNews Services, and are intended to spark discussion about issues pertaining to hemophilia.