7 Tips for Holiday Travel Success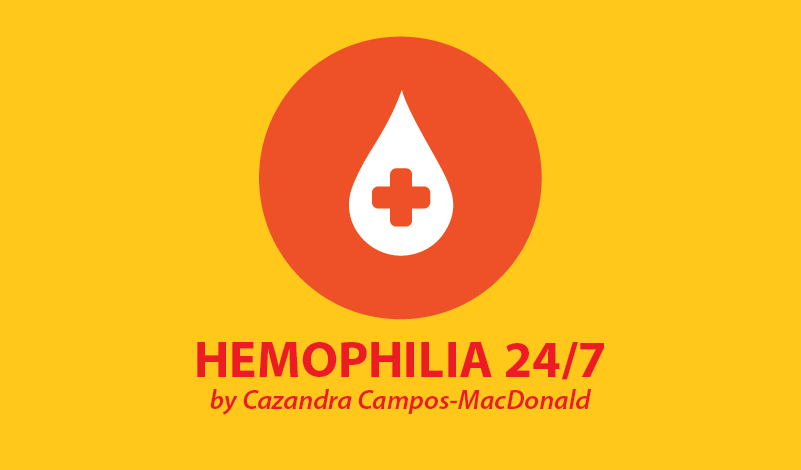 When you have a bleeding disorder and you are traveling, there are many things to remember. Forgetting factor or Huber needles can leave you in a bind, because these are not items that are easily found at your local drugstore. Making a list and keeping it handy, regardless of how experienced you are with your bleeding disorder, is always a great tool.
Make a list that stays with your factor and supplies. Put it in a plastic sheet protector and change it as needed throughout the year. Keep a copy of your travel letter in the same sheet protector. If you do not have a travel letter, talk to your hemophilia treatment center (HTC) and its staff will give you a copy. This letter will be handy if you have an out-of-town emergency and are unable to contact your physician.
Determine how many doses of factor you will need for your trip. It always is best to have a few extra doses on hand, in case of an emergency. For example, if you are gone for seven days and are scheduled for three infusions, take at least five to six doses of factor — minimum. If you will be involved in a lot of physical activity, you may want to take even more. If you are unsure how to determine what you might need, talk to your HTC.
Always account for mistakes. When you are infusing in a different setting, you might have a few challenges. For example, in a hotel room, you may set up your sterile field on the bed, and a syringe falls onto the floor. Having extra supplies is a good back-up and you will have peace of mind. You can always take the extra supplies home.
Don't forget the sharps container. Your homecare company or HTC can help you with smaller containers that are well-suited for travel. Having needles in factor boxes when you don't have a sharps can lead to accidental sticks. You also do not want to discard needles in the trash. Always use a sharps for your safety and the safety of others.
Not only are supplies for infusions important, but also other items. Be proactive and think about what other medications and supplies may be needed. Pain relievers, if you have recurring pain, over-the-counter medications, such as Tylenol (acetaminophen) and Benadryl (diphenhydramine), are always good to have on hand. ACE wraps or other elastic bandages and ice packs are good to have available.
If you are traveling a long distance, have your homecare company ship most of your factor and supplies to your destination. This way, you will have to take only what you need for the duration of your travel to get there. This can be especially helpful if you are traveling by plane.
Finally, be sure you have contact information for the HTC near your destination. You can visit the Centers for Disease Control and Prevention website to find the treatment center in your area. If you or your child have a recurring bleed or issues that are causing you worry during your travel, ask your HTC staff to contact  clinicians at your destination area, so that they may give them a head's-up.
Whatever you do, don't let your bleeding disorder be the center of attention during the holidays. Do your best to handle your infusions and treatments and get right back to celebrating and enjoying family and friends. Happy Holidays!
***
Note: Hemophilia News Today is strictly a news and information website about the disease. It does not provide medical advice, diagnosis, or treatment. This content is not intended to be a substitute for professional medical advice, diagnosis, or treatment. Always seek the advice of your physician or another qualified health provider with any questions you may have regarding a medical condition. Never disregard professional medical advice or delay in seeking it because of something you have read on this website. The opinions expressed in this column are not those of Hemophilia News Today or its parent company, BioNews Services, and are intended to spark discussion about issues pertaining to hemophilia.