Mama Bears and Warriors: Tears and Joy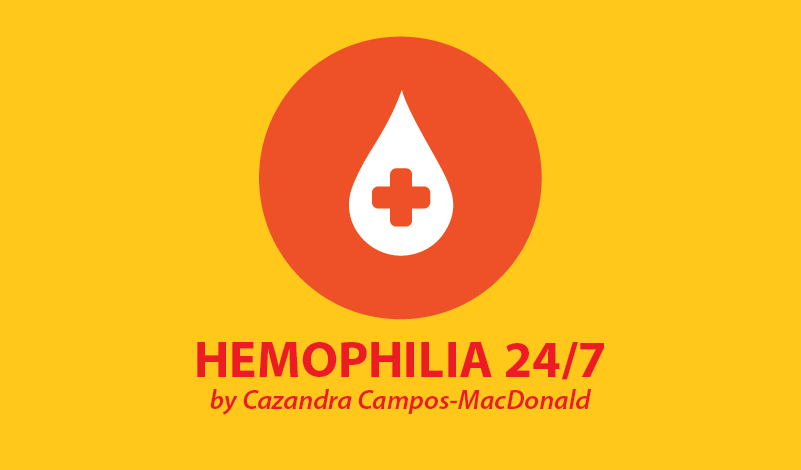 Buckets. Buckets and buckets of tears. That's the only way I can describe the tears I have shed over the years because of living with hemophilia in my home. Both of my sons have had their own struggles with hemophilia and inhibitors, and the tears I have shed have been a response to the various aspects of what hemophilia and an inhibitor can do to a person's life. I would never wish an inhibitor diagnosis on my worst enemy.
The diagnosis, the fear of not knowing if you will be prepared to care for your son, the first bleed, the first infusion, the needle phobia, the extra sticks for blood work, your family being scared of your son, the hospitalizations, the never-ending pain of an uncontrollable bleed. Tears have fallen over these and so many other issues that I have almost forgotten about over time, but when I meet other women around the country and hear their stories, the memories come flooding back.
I travel the country speaking to families affected by bleeding disorders, sharing messages of hope and encouragement. I especially enjoy speaking at women's retreats. I have the privilege of giving motivational talks to women who are affected by a bleeding disorder either by providing care for someone or living with their own diagnosis. The groups are varied in the way they experience their disorders, but they have so much in common.
The women I meet are passionate. I call them "mama bears" and "warriors" because these women are tough! They do everything possible to protect their cubs and will stand up to protect the best interests of their loved one at all costs. From speaking their minds to a provider, pushing them to make the best decisions for treatment, to fighting with insurance companies, these women will not give up until the right thing for their loved one has taken place.
I call the women who have a bleeding disorder themselves warriors. Some experience bleeds in joints and muscles, like their male counterparts, but many suffer from prolonged menstrual bleeding. Not just by a day or two, but sometimes for two and three weeks at a time. These women have complications that would cause many to raise a white flag and stay in bed, but they keep on keeping on, going to school and work, advocating for their families and doing the things that need to be done in their lives.
I've heard their stories and seen the tears well up in their eyes as they talk about the pain and heartache that a bleeding disorder can cause in their lives. It's those tears that take me back to the earliest of days when my sons were first diagnosed and to the times when my youngest son's inhibitor was frightening.
We all share those tears. Warriors and mama bears, remember this: You are not alone.
The bleeding disorder community is always here to help you as you live through those tearful moments, and they will also be with you to celebrate the joys you experience when the tears are gone.
***
Note: Hemophilia News Today is strictly a news and information website about the disease. It does not provide medical advice, diagnosis, or treatment. This content is not intended to be a substitute for professional medical advice, diagnosis, or treatment. Always seek the advice of your physician or another qualified health provider with any questions you may have regarding a medical condition. Never disregard professional medical advice or delay in seeking it because of something you have read on this website. The opinions expressed in this column are not those of Hemophilia News Today or its parent company, BioNews Services, and are intended to spark discussion about issues pertaining to hemophilia.