Something New: Welcoming a Product to the Family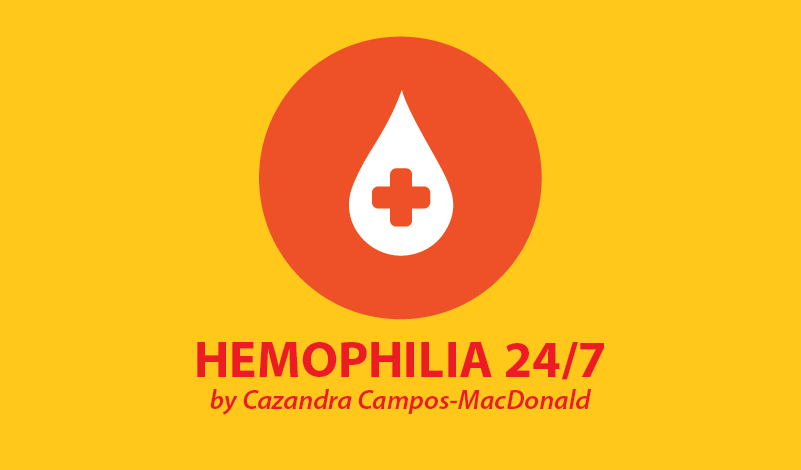 The hemophilia landscape is much different today from 21 years ago, when my first son was born. There were not many choices in products and they all seemed to do the same thing — help with clotting when the body needed it. Over these years, we even went through a factor shortage. I remember hearing stories about people not having enough factor when it was desperately needed. Fortunately, we had what we needed and were not affected. But when I think back to that time, I was naïve about the enormity of the situation.
Fast-forward to today, and our market is flooded with new products that promise to last longer. Fewer sticks with better coverage is a dream for those with a bleeding disorder, and it is now here. But I am not one who moves to the newest product because it claims to be better. I want to see results. I tend to go with the philosophy "If it isn't broken, why fix it?"
My oldest son, Julian, is 21, and has been on the same factor product for many, many years. It has done well for him. He is still covered on my insurance, but he handles the ordering of his factor and supplies. I insist that he cannot be an adult with his mom managing his hemophilia! I try to help him keep up on the latest products and happenings in the industry. But if he has the brand he has been on, he has not even considered switching product. Now that his product will soon no longer be manufactured by a particular pharmaceutical company, he was faced with a decision on product.
He has two doses of product left and the new, long-lasting product has arrived. It's funny, because it's almost like the days of having one dose of factor in the fridge. You would open the fridge door to get a soda and you could almost hear the Dolby Sound come on, shining a light on that little box of factor, sitting and waiting. Waiting for the first bleed to rush off to the emergency room. Waiting for a bleed and the home care nurse would come over to the house and infuse. And eventually having an entire shelf in the fridge reserved for factor. The new product is here, and we are optimistic.
When the product arrived, I took a box in my hand and took a moment with it. I even had a little conversation in my head with it, and said, "OK, you have impressive results with other people. Your clinical trials are fantastic. You promise to be better and claim to protect my son by needing less of you. I'm counting on you. Don't let me down."
I know, I must sound crazy. But when you have depended on a specific product for at least 15 years, and you make a change, it's almost like welcoming a new member to your family.
***
Note: Hemophilia News Today is strictly a news and information website about the disease. It does not provide medical advice, diagnosis or treatment. This content is not intended to be a substitute for professional medical advice, diagnosis, or treatment. Always seek the advice of your physician or another qualified health provider with any questions you may have regarding a medical condition. Never disregard professional medical advice or delay in seeking it because of something you have read on this website. The opinions expressed in this column are not those of Hemophilia News Today or its parent company, BioNews Services, and are intended to spark discussion about issues pertaining to hemophilia.