Tips for Managing Your Bleeding Disorder in the New Year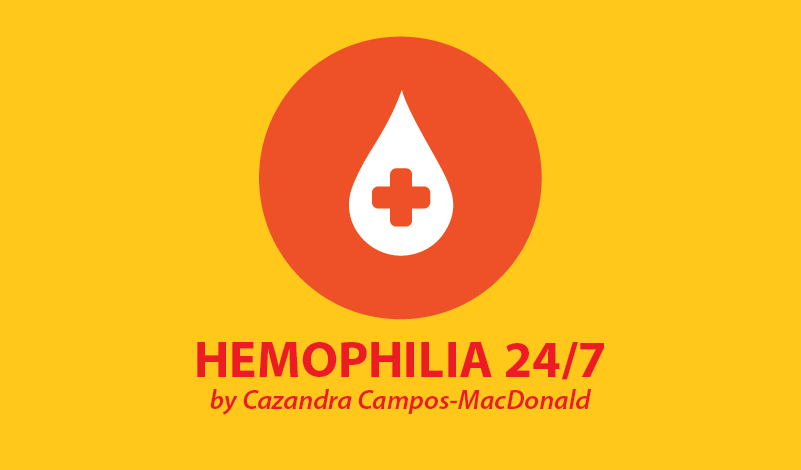 When you have a year that is best left in the past, ushering in the new year is a time of celebration. You start with a clean slate and an attitude of hopefulness for what is yet to come.
For many years I based the quality of a year on how many times hemophilia and an inhibitor disrupted our lives; how many hospitalizations, days missed from school, and events canceled were significant in the lives of my family. I even thought about how many times we were infusing and how many products we would need to control a bleed. What could we do differently to make this new year a better year with our inhibitor? These issues are a reality for those with hemophilia and inhibitors.
Perhaps you do not have an inhibitor. That is fantastic! But if you take a moment to look back on the previous year, you may find some things that could be handled better with your treatment. Maybe you had a few breakthrough bleeds that could have been resolved if you had adhered to your prophylaxis schedule. Only infusing "on-demand" may have left you with more bleeds than you had the year before. And one time, you ran out of factor and did not order on time. That can be scary, especially if it was 5 p.m. on a Friday.
Consider making a New Year's resolution regarding the management of your bleeding disorder. Here are a few tips and reminders that may seem simple, but sometimes we all need a little encouragement to get back on track:
Order factor and supplies before you exhaust your inventory. Do you know whom to contact to order factor? If you prefer email or texting, let them know so that they can help send you reminders to encourage you to order on time.
Treat as directed. If you are scheduled to infuse three times a week, set a reminder on your calendar that will alert you on your smartphone or computer. If you feel like you don't need factor, infuse according to schedule so that you always feel that way. Take those few minutes to treat, and you may avoid sitting out of fun activities or even missing work due to a bleed. (Wouldn't it be more fun to miss work for vacation?)
Keep your appointments! Your annual HTC visit comes … annually! Make it a point to keep your scheduled appointment so that your providers will see you, give you an evaluation, and hopefully a clean bill of health. Keeping in touch with your HTC is crucial to the management of your bleeding disorder.
Lab work. If you have an inhibitor, you may need monthly lab work drawn. Put it on the calendar and keep true to your appointment. This could be the month that your inhibitor reads zero! Lab results are crucial in the care of inhibitors. If you need to change products or even your dosing schedule, this could be a positive change in your life.
Treating a bleeding disorder is different for everyone. Think about how you can improve your care this year. Sometimes the smallest changes can make for the best of outcomes.
***
Note: Hemophilia News Today is strictly a news and information website about the disease. It does not provide medical advice, diagnosis, or treatment. This content is not intended to be a substitute for professional medical advice, diagnosis, or treatment. Always seek the advice of your physician or another qualified health provider with any questions you may have regarding a medical condition. Never disregard professional medical advice or delay in seeking it because of something you have read on this website. The opinions expressed in this column are not those of Hemophilia News Today or its parent company, BioNews Services, and are intended to spark discussion about issues pertaining to hemophilia.