How Our Family Regained Control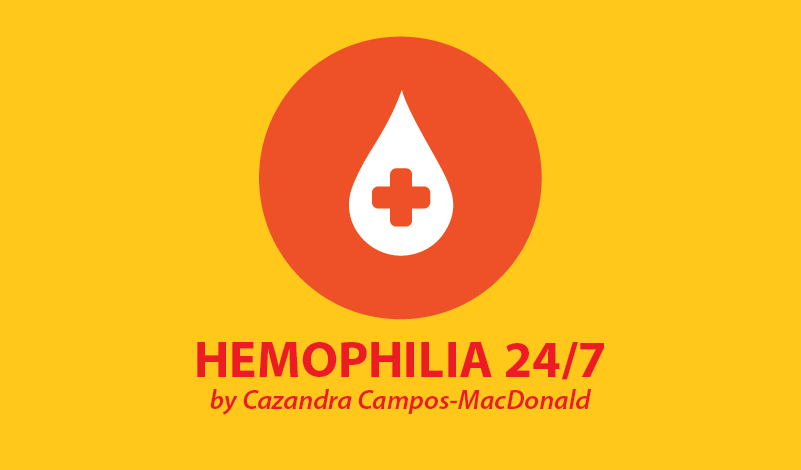 There have been seasons when hemophilia became the center of my family's universe. A bleed would start and before it healed completely, it re-bled, or a new one began. Visits to the clinic for appointments, timed blood draws, unpacking factor and supplies, phone calls about co-pay assistance, factor orders, authorizations … it seemed to never end.
Yes, hemophilia needs to be the focus when bleeds ravage your child's body. But when healing begins and you live in fear of the next bleed, fall, injury, or the next hospitalization, everyone's quality of life suffers.
My mighty warrior, Caeleb, endured so much pain over the course of a four-year period. It was during his Pre-K through 2nd-grade school years that he suffered the most. The only saving grace was that he was little and little kids seem to bounce back and accept things just as they are. It's the adults who seem to have the harder time going with the flow.
During one admission to the hospital, one of our hematologists came in, sat on the edge of Caeleb's bed, looked at me and my husband, Joe, and said, "We have to do something so that hemophilia is not controlling you and you can take control over your lives again." It was an "ah-ha" moment for me.
I never thought that we could control hemophilia, but it was so much more than that. We could control our circumstances better, and how we reacted to plans that disappeared in a moment's notice due to a bleed. We also could control how we treated each other and not neglect our lives as a family. That was the most devastating loss during those years. We found that we missed out on our relationships as a family because we let hemophilia grab us by the throat and dictate our every move.
And during those years I know my son, Julian suffered, too. Despite being 10 years older than his little brother, I always feared he felt neglected. Time after time, Julian would tell me, "Mom, I'm fine. I know Caeleb needs extra attention right now, don't worry." But I did worry. I never wanted him to think we had forgotten him. As a 21-year old "adult," he still tells me he didn't have any bad feelings toward his brother  because he knew it wasn't Caeleb's fault. Finally, as brothers at ages 21 and 11, I see little sparks of brotherly love from time to time. It's something I never thought I would see, and it warms my heart.
As for me and my husband of almost 25 years, we have never been closer. We realized then that occasionally going out on a date was a wonderful thing to do! Funny how you forget to do those things when you have been together for such a long time. It's all about communication. It's about keeping relationships alive and healthy despite the bleeding disorder. It's about changing our mindsets and perspectives when we are living in some of the worst-of-the-worst situations you could imagine.
I know I can't control hemophilia, but I will do my best not to let hemophilia control me and my family again.
***
Note: Hemophilia News Today is strictly a news and information website about the disease. It does not provide medical advice, diagnosis or treatment. This content is not intended to be a substitute for professional medical advice, diagnosis, or treatment. Always seek the advice of your physician or another qualified health provider with any questions you may have regarding a medical condition. Never disregard professional medical advice or delay in seeking it because of something you have read on this website. The opinions expressed in this column are not those of Hemophilia News Today or its parent company, BioNews Services, and are intended to spark discussion about issues pertaining to hemophilia.