Letting Go and Moving Forward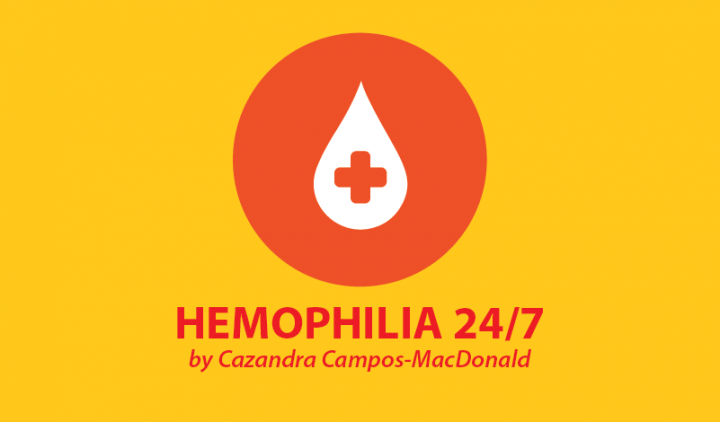 My family is preparing to move back to New Mexico. My husband's job as a United Methodist pastor calls us to move often, so we have the moving process down to an art form. Still, it is not an easy feat. I am always in the moving mindset. Before I make a purchase, I ask myself, "Do I want to pack that?" It is a question that keeps me from bringing too many things into my home. Some items are easy to get rid of, but some seem to stay with me even if they remain packed away for a long time.
My home has a tremendous amount of medical supplies. Infusion needles, sterile water, gloves, dressing change kits, syringes, heparin, saline, and so on. I recently took a detailed inventory of my medical supplies and decided to discard syringes and supplies that were no longer of use for my son, Caeleb. That was the easy part. The hard part came when I began to look at the equipment that remains in my garage.
We used Caeleb's custom wheelchair for many years. Once he became mobile and did not need the wheelchair, it sat collecting dust. I brought the chair along on our last move to our current home, and it continued to sit unused. Yes, Caeleb has outgrown the wheelchair, but letting it go was more difficult than I imagined. It served a purpose for my son, and it was used well. It is time to let it go.
Letting go of the chair is significant because it is a symbolic release of the past. I will not miss the long nights of hearing my son cry in pain, carrying him from room to room as he was unable to walk, or even the times we decided to stay home instead of venturing out into the world because it was simply easier. Giving his chair away is a massive step in my continued process of moving forward and releasing the past.
It is time to let the chair go. No longer does my home need the fear and anxiety the wheelchair symbolizes. Choosing to let go of this item releases me from feeling trapped by the memories attached to the wheelchair's presence. Moving forward, letting go, and trusting that someone else in need will receive the gift of the wheelchair is enough for me.
***
Note: Hemophilia News Today is strictly a news and information website about the disease. It does not provide medical advice, diagnosis, or treatment. This content is not intended to be a substitute for professional medical advice, diagnosis, or treatment. Always seek the advice of your physician or another qualified health provider with any questions you may have regarding a medical condition. Never disregard professional medical advice or delay in seeking it because of something you have read on this website. The opinions expressed in this column are not those of Hemophilia News Today or its parent company, BioNews Services, and are intended to spark discussion about issues pertaining to hemophilia.