Practice Makes Perfect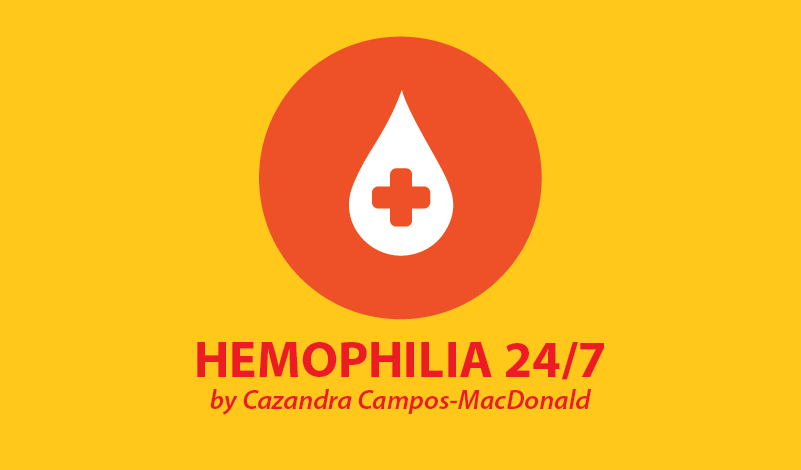 I'm not a football fan, but I do watch the Super Bowl to see the halftime show and the commercials. This year's game was a good one. I will admit the game riveted me toward the end. When the Philadelphia Eagles kicked their final field goal, stretching their lead over the New England Patriots to 8 points, I noticed how the holder set up the ball. It happened in a flash, the way he set the ball on the field, and spun it with the laces toward the goal. I imagine he has put in hundreds of hours of practice to perfect this skill. If not, the kicker would be out of luck.
When we learn how to infuse our children, we meticulously practice each step. When my husband and I learned how to access our first son's port, it took both of us to complete each infusion. We would watch our hemophilia treatment center nurse access the port with only one sterile hand. "I'll never be able to do that!" I remember thinking that the entire process would take months to learn, but when you must do it daily, and you practice each step with good, solid intention, it's amazing how quickly you get accustomed to something that was so foreign.
Even now as I access my younger son's port daily, I find that even in the bleary-eyed early hours of the morning, before I have had my coffee, I lay out the needed supplies for his infusion almost without thought. He will often mix the factor and have it ready for me to draw up in the syringe, but I go about the task of infusing with sterile technique with one gloved hand. The feat I thought I would never learn over 20 years ago is as ingrained in my mornings as brushing my teeth. Sometimes I alarm myself because I have moved from one step to the next, completing an infusion and not realizing how I arrived at the end.
I am well-practiced. I've had hundreds of hours learning how to take care of my sons. I want nothing more than for them each to create their own ritual of how they self-infuse and take charge of their bleeding disorder. I hope that they may have their own chance at catching that ball, spinning it perfectly and lining it up for success. If I have done my job with the smallest amount of success, they will have a positive outlook and acceptance of their bleeding disorder.
I want nothing more than for my sons to look back on their childhood dealing with infusions as a time of empowerment. Of course, they will have memories of the infusions that did not go as planned. But overall, if they can say, "Infusing is just part of what I do," then they will have learned the lessons that I practiced over and over again.
Maybe practice will make perfect.
***
Note: Hemophilia News Today is strictly a news and information website about the disease. It does not provide medical advice, diagnosis, or treatment. This content is not intended to be a substitute for professional medical advice, diagnosis, or treatment. Always seek the advice of your physician or another qualified health provider with any questions you may have regarding a medical condition. Never disregard professional medical advice or delay in seeking it because of something you have read on this website. The opinions expressed in this column are not those of Hemophilia News Today or its parent company, BioNews Services, and are intended to spark discussion about issues pertaining to hemophilia.