BioMarin's Valrox, Possible 1st Gene Therapy for Hemophilia A, Under FDA Priority Review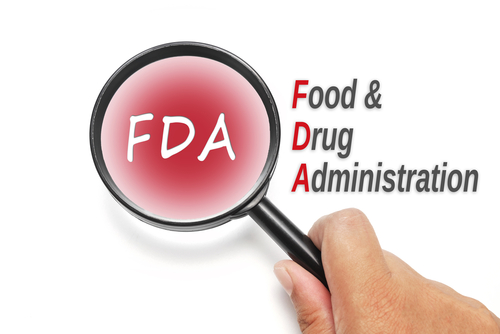 The U.S. Food and Drug Administration (FDA) has accepted — under priority review — a marketing application for Valrox (valoctocogene roxaparvovec), BioMarin Pharmaceutical's investigational gene therapy for hemophilia A.
This is the first time the FDA has accepted an application for a gene therapy specifically intended to treat hemophilia.
"Valoctocogene roxaparvovec has the potential to be the first gene therapy approved in any type of hemophilia and the acceptance of this application and its priority review status marks a significant milestone for gene therapies in general and for the hemophilia community specifically," Hank Fuchs, MD, president of global research and development at BioMarin, said in a press release.
"We look forward to working with the FDA to bring this groundbreaking therapy to people with hemophilia A," Fuchs added.
BioMarin has submitted a Biologics License Application (BLA) for Valrox. Unlike the more common application for an investigational new drug, or IND, a BLA covers a biologic product — a treatment that comes from a natural source, be it human, animal, or microorganism. Produced by biotechnology methods or other cutting-edge technologies, biologics can be composed of sugars, proteins, or nucleic acids, or a complex combinations of these substances, or may be living entities such as cells and tissues. This is in contrast to most medications, which are chemically synthesized with a known structure.
Priority review is given by the FDA to investigational therapies that aim to treat a serious medical condition, and that, if approved, would lead to significant improvements over existing treatments for that condition.
Because Valrox was granted priority review, a decision regarding its approval is expected by August 21 — its action date under the terms of the Prescription Drug User Fee Act (PDUFA). The FDA is not currently planning to hold an advisory committee meeting to discuss the application, according to BioMarin. If approved, Valrox is expected to cost between $2 and $3 million.
Valrox, formerly known as BMN 270, works by delivering a functional copy of the clotting factor VIII (F8) gene — which makes a clotting protein that is missing or defective in people with hemophilia A — to cells in the body. The therapy works by using a harmless adeno-associated virus (AAV) vector, called adeno-associated virus 5, or AAV5.
The FDA previously granted both breakthrough therapy and orphan drug designations to Valrox. In Europe, Valrox has received orphan drug and Priority Medicines (PRIME) designations from the European Medicines Agency (EMA). More recently, the EMA granted accelerated assessment to Valrox's marketing authorization application (MAA) and is currently in the process of reviewing the therapy's application.
Valrox's BLA is based on three-year follow-up data from a Phase 1/2 dose-escalation study (NCT02576795). Those results showed that individuals treated with the highest doses of the therapy had a significant increase in the levels of clotting factor VIII, or FVIII, accompanied by a substantial decrease in the frequency of spontaneous bleeding episodes.
The application also is supported by an interim analysis of the ongoing GENEr8-1 Phase 3 trial (NCT03370913), which is evaluating the safety and efficacy of a single infusion of Valrox in patients with severe hemophilia A. That trial, no longer recruiting participants, is expected to conclude in 2023.
"The FDA acceptance of the filing and initiation of review for the first gene therapy for hemophilia A builds on years of scientific achievements in improving the standard of care for people with bleeding disorders," said Doris V. Quon, MD, medical director of the orthopaedic hemophilia treatment center at the Orthopaedic Institute for Children in California.
"As a treating physician, I look forward to the possibility of having more treatment options for people with hemophilia," Quon said.
In addition to the BLA for the therapy itself, the FDA accepted a premarket approval (PMA) application for an AAV5 antibody test. That test, produced by ARUP Laboratories, a nonprofit enterprise of the University of Utah's pathology department, is intended to be used alongside Valrox as a companion diagnostic test.
Because Valrox uses a viral vector, it is possible the therapy may be made ineffective by antibodies that target and prevent the viral vector from infecting cells. According to BioMarin, about 20% of people with hemophilia A in the U.S. are estimated to produce these antibodies, which could make them ineligible for the AAV5-mediated gene therapy treatment.
ARUP's AAV5 antibody assay is a simple blood test that can be used to identify those who do not produce these antibodies and are are more likely to respond to Valrox.
BioMarin already has implemented the test in multiple studies assessing the effectiveness of Valrox in people with hemophilia A without antibodies to AAV5. An ongoing Phase 1/2 study (NCT03520712) also is assessing the safety and efficacy of Valrox in people with hemophilia A who have these antibodies.
If approved, ARUP's AAV5 antibody assay may become the first companion diagnostic test to be used alongside a gene therapy.
"We are delighted to have partnered with BioMarin on its hemophilia A gene therapy program," Sherrie Perkins, MD, PhD, CEO of ARUP, said in a press release.
"Working with BioMarin on the simultaneous submission of the diagnostic and gene therapy applications aligns with our corporate commitment to providing outstanding patient care through cutting-edge diagnostic testing," Perkins said.