Hemophilia B Is Less Severe than Hemophilia A, Suggesting Therapeutic Differences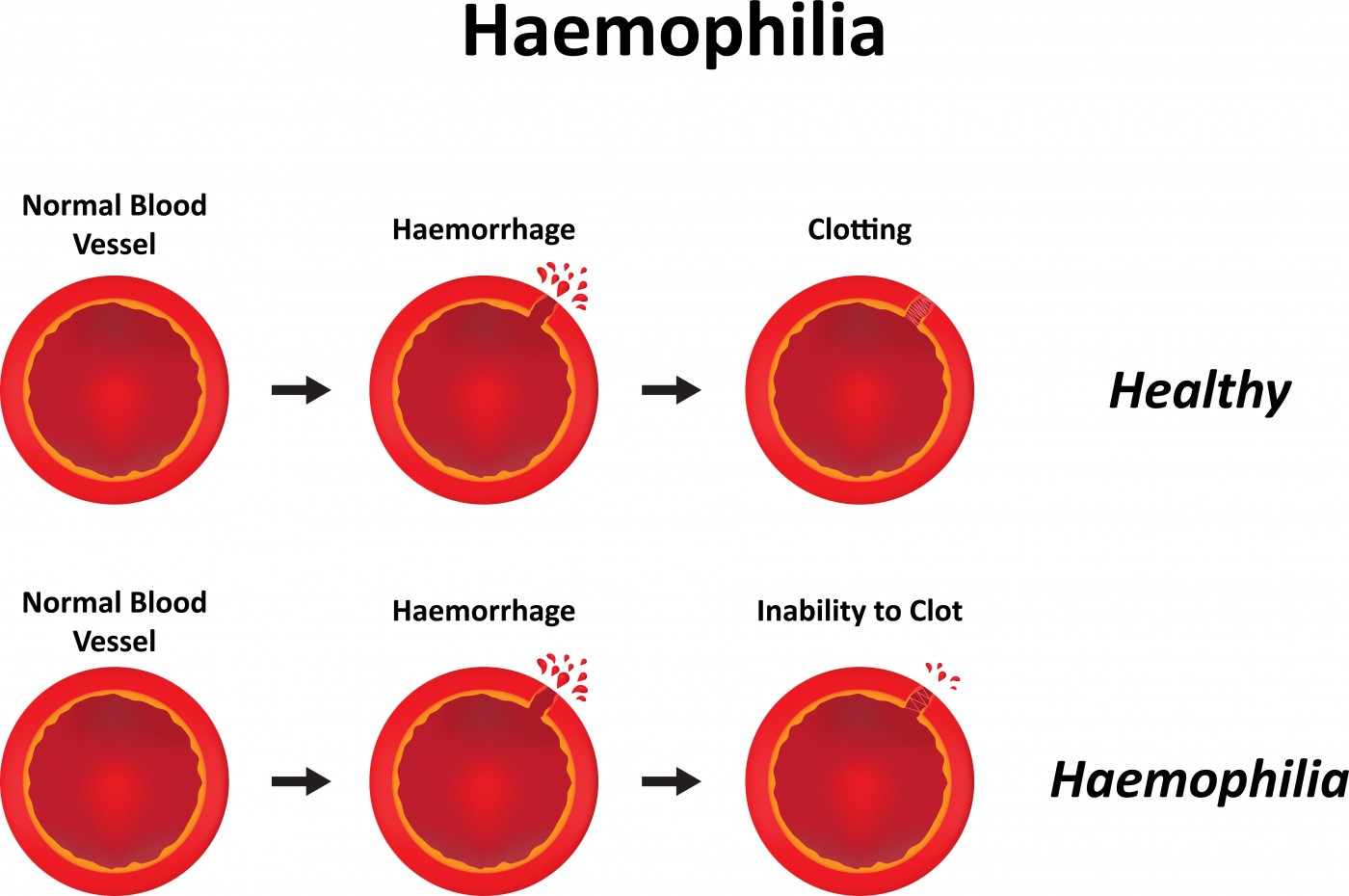 Recent evidence suggests that hemophilia B is clinically less severe than hemophilia A, highlighting the need to discuss further therapeutic options for each type of hemophilia.
The study, "Haemophilia B is clinically less severe than haemophilia A: further evidence," was published in Blood Transfusion.
Hemophilia is an inherited, genetic disorder that impairs the body's ability to make blood clots, a process required to stop bleeding. The disease may present itself in two forms: hemophilia A or B, which are caused by mutations in the genes encoding coagulation factor VIII (FVIII) and factor IX (FIX), respectively.
The prevalence of hemophilia A is 1 in 5,000 males in the general population, while that of hemophilia B is 1 in 40,000. Severe cases of hemophilia are generally characterized by plasma factor levels less than 1 IU/dL; moderate hemophilia is characterized by plasma factor levels between 1-5 IU/dL; and more than 5 IU/dL indicates mild hemophilia.
Patients with mild hemophilia bleed excessively only after surgery, tooth extractions or major injuries. Moderate hemophilia patients bleed after relatively minor trauma, while those with severe hemophilia bleed spontaneously or as a result of trivial trauma.
As a consequence, severe hemophilia includes life-threatening symptoms such as hemarthrosis (bleeding into a joint causing monoarticular joint pain and swelling); soft-tissue hematoma; retroperitoneal (the anatomical space in the abdominal cavity behind the peritoneum, the membrane that forms the lining of the abdominal cavity); and intracerebral hemorrhage and post-surgical bleeds.
Hemophilia A and B were traditionally considered clinically indistinguishable. In this study, the authors present evidence that severe hemophilia B may be clinically less severe than hemophilia A.
One of the points highlighted are the gene mutations, since it is known that the most important factor contributing to the severity of hemophilia is the type of mutation: null mutations are prevalent in severe hemophilia A (around 80%), whereas missense mutations are prevalent in severe hemophilia B (approximately 60%). Here, authors cite a study that establishes a link between non-null mutations and a milder clinical phenotype in severe hemophilia.
Another point authors argue is that a recent report showed that the hemophilia severity score (HSS) is higher in patients with severe hemophilia A than in those with severe hemophilia B. And, a Canadian study showed that patients with severe hemophilia B bled less frequently than patients with hemophilia A, while another study performed in Italy demonstrated that patients with hemophilia B had fewer hemarthroses and lower World Federation of Hemophilia ultrasound scores.
A clinical trial investigating the long-acting FVIII and FIX products also found that the rate of bleeding episodes during the 12 months before patients entered the study (annualized bleeding rate, ABR) was markedly lower in hemophilia B patients when compared to hemophilia A patients.
There is evidence suggesting that patients with hemophilia B use less replacement therapy annually based on FIX compared to patients with hemophilia A.
The authors argue that, although it's not yet definite, increasing evidence suggests that severe hemophilia B may be clinically less severe than hemophilia A. These findings suggest a discussion is due about when and at which dosages and intervals prophylaxis should be recommended to patients with severe FIX deficiency.