Hemophilia Federation Symposium Presents 'Hope Ignites: Stories to Inspire'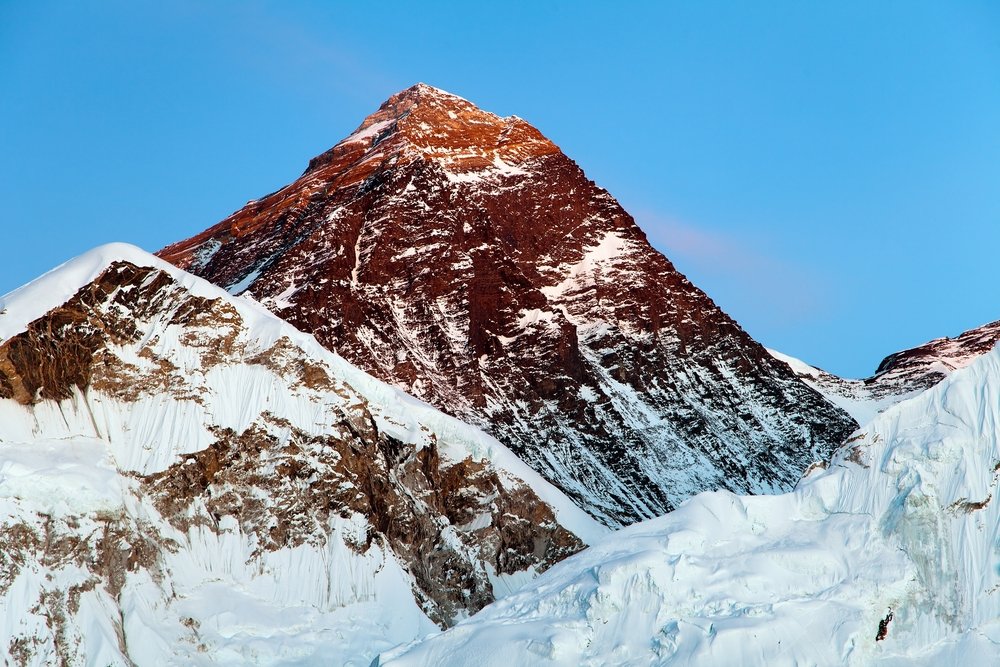 The lives of four inspiring patients with bleeding disorders were introduced at the "Hope Ignites: Stories to Inspire" patient program at the Hemophilia Federation of America (HFA) annual symposium recently in Providence, Rhode Island.
Sponsored by Octapharma USA, the "Hope Ignites" symposium was for patients with hemophilia to offer hope and inspiration. The four stories included that of Chris Bombardier, a mountain climber who wants to be the first person with severe hemophilia to climb the seven summits, the highest peak on each continent.
Bombardier, of Denver, Colorado, was diagnosed with severe hemophilia B at birth and has so far scaled five of the world's seven summits. He is now preparing to climb Mount Everest. In his blog, titled "Adventures of a Hemophiliac," he shares his causes and goals.
"By climbing Mount Everest, I want to show what's possible for those living with hemophilia when they chase their dreams and manage their care," he said in a press release. "I also want to bring awareness to the fact that not everyone living with this condition will have the opportunity to climb a mountain or chase whatever dream they have because they will struggle to even live. I want us all to recognize that we can't ignore the rest of the world, and we must demand better for them just as we have advocated for better care here."
Bombardier tells about how he became interesting in climbing in his blog.
"I heard stories of climbing big mountains from my uncle and had dreams of my own epic expeditions," he said. "While working at the University of Colorado Hemophilia Research Lab I was offered the opportunity to travel to Kenya as part of a humanitarian mission to help those with hemophilia. With that trip set in motion I decided that I wanted to attempt Kilimanjaro, the highest peak on the African continent.
"I was nervous and scared to travel to the developing world and climb such a big peak but I had to try," Bombardier  said. "That trip changed my life forever. I saw hemophilia for what it really is, a horrific disease that still kills many people. How could I not be compelled to do more?! I headed to the mountain with a new goal. This climb would be about seeing how far I can push myself personally and bringing to light the struggles of those I met in Kenya."
Bombardier said it was during his descent from Kilimanjaro that he decided to commit himself to the goal of climbing the seven summits.
"Not only did I want the physical and emotional challenge, I wanted to use my journey as a platform to help change the lives of some of my blood brothers that struggle around the world," he said. "As of March 15th, I climbed five of the Seven Summits: Mt Kilimanjaro, Aconcagua, Mt. Elbrus, Denali, and Carstensz Pyramid, and will continue this quest over the next several years."
Octapharma will support Bombardier's journey to the peak of Mount Everest, which will be also captured on film by Believe Limited, a digital content agency, to produce a documentary series about Bombardier and his goal.
"In addition to telling Chris' story, the Everest project is an opportunity to show what hemophilia looks like in a country like Nepal, where the average life expectancy for patients is so much different than the U.S.," said Patrick James Lynch, Believe Limited's co-founder and CEO, who also has hemophilia and will produce the documentary.
"Companies like Octapharma and organizations like Save One Life are making a difference in the developing world, so it's a landmark moment," Lynch added.
"We really believe it is important for families and patients to understand they can have a good quality of life while managing their bleeding disorder," said Flemming Nielsen, president of Octapharma USA. "We are determined to help patients maximize their quality of life. While not everyone can climb Mount Everest, with the right support, we hope that most patients can enjoy a healthy life, one without limits."