Proper Diet Can Help in Management of Hemophilia: A Nutritionist's View
While there is no cure for hemophilia, it is very possible to live with this genetic bleeding disorder and maintain a good quality of life. Proper nutrition and weight management combined with a safe and effective exercise plan monitored by a medical professional can make a big impact.
It had long been assumed that women can only be carriers of hemophilia and pass the condition to males through the X chromosome. However, we now know that many female carriers do experience symptoms of hemophilia. A woman with only 40–60% the normal amount of clotting factor who experiences abnormal bleeding is called a symptomatic carrier, according to the World Federation of Hemophilia.
Ensuring proper blood clotting through diet is a high priority. Clotting factors are found in the liver, and vitamins are an essential component to ensure proper functioning. Supporting the liver with nutrient-dense foods high in fiber, calcium, and iron and low in processed fats and dairy is key. 
Excellent sources of food include dark leafy greens, low-fat dairy products, beans, peas, lean red meat, and organ meats high in vitamin B12, folate, biotin, choline, and vitamin A. One to two teaspoons per day of sprouted seeds such as flax, pumpkin, chia, and hemp can help reduce inflammation. 
Vitamin C is an essential nutrient for a few reasons. First, it supports the production of collagen, which is the soft connective tissue that keeps the bones, muscles, ligaments, and tendons together. Proper collagen helps keep the blood vessels from bruising by keeping them firm. 
Vitamin C is also important in the absorption of iron and folate from plant-based foods. Without it, there is a risk of oral health complications such as scurvy and poor wound healing. 
Vitamin K is one of the most important fat-soluble vitamins for blood clotting. It occurs naturally in two biologically active forms, as explained in this peer reviewed chapter: "Vitamin K1, also called phylloquinone (PK), is abundant in leafy green vegetables, such as cabbage, spinach, and lettuce. The other form, vitamin K2, is called menaquinone (MK) and is predominantly of microbial origin. Vitamin K2 is mainly present in fermented food such as cheese and natto (fermented soybeans), but gut microbiota are also able to synthesize vitamin K2."  
Malnourishment, vitamin E, fish oil supplements, and prolonged antibiotic use can affect the intestinal bacteria that produce vitamin K. A study by Antonio Girolami, MD, of the University of Padua Medical School in Italy, and colleagues states that "the subsequent discovery of vitamin K-dependent proteins with an inhibitory effect on blood coagulation has further enhanced the importance of the vitamin K-dependent clotting factors."
Supplemental vitamin K may be indicated for hemophilia patients under medical supervision. 
Careful consideration should be taken when cooking and dining out. Certain herbs can make bleeding more severe and can affect clotting. Examples include ginkgo, garlic, ginseng, ginger, horse chestnut, turmeric, and white willow. 
According to a report from the Centers for Disease Control and Prevention, "teens and children with bleeding disorders are almost twice as likely to be overweight as the same age group in the general population, which is also experiencing an obesity epidemic." 
Taking preventive diet and lifestyle measures as early as 3 years old shows better musculoskeletal outcomes and fewer joint bleeds. 
Most of the bleeding occurs internally to the muscles and joints of the knee, ankle, and elbow. 
Regular cross-training combining stretching, movement exercises, and weightlifting can build strong muscles and help stave away joint problems. Contact sports are not indicated.
Proper diet and lifestyle can improve the quality of life of those living with hemophilia. Maintaining a healthy body weight, a nutrient-dense eating plan, and regular exercise can effectively ease symptoms and complications related to the disorder. 
***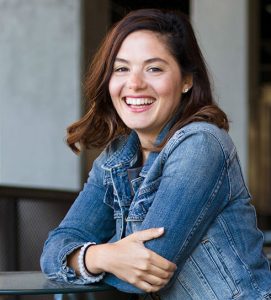 Alana Kessler, MS, RD, CDN, E-RYT, is a registered dietitian, nutritionist, weight management expert, and an accredited member of the CDR (Commission on Dietetic Registration) and the American Dietetic Association. She is also a yoga and meditation teacher, Ayurveda specialist, and the founder of the New York City-based fully integrated mind, body, and spirit urban sanctuary, BE WELL. Alana's BE WELL ARC System and Method Mapping technique is a holistic multidisciplinary approach to health and wellness that blends Eastern and clinical Western diet and lifestyle support to effect long-lasting behavior change.
A graduate of NYU with a BA and MS in clinical nutrition, Alana is dedicated to helping others learn how to nourish themselves, create balance, and understand their true nature through nutrition, yoga, and inner wellness. She leads Yin Yoga workshops and trainings as well as wellness retreats at international locations. Her health, fitness, and lifestyle expertise has been featured in Aaptiv.com, Droz.com, EatThis.com, RD.com, Redbook, WomensHealthmag.com, and Vogue. For more information, visit her website at bewellbyak.com.