Takeda Presents Early Data About Improving Efficiency of Hemophilia A and B Gene Therapy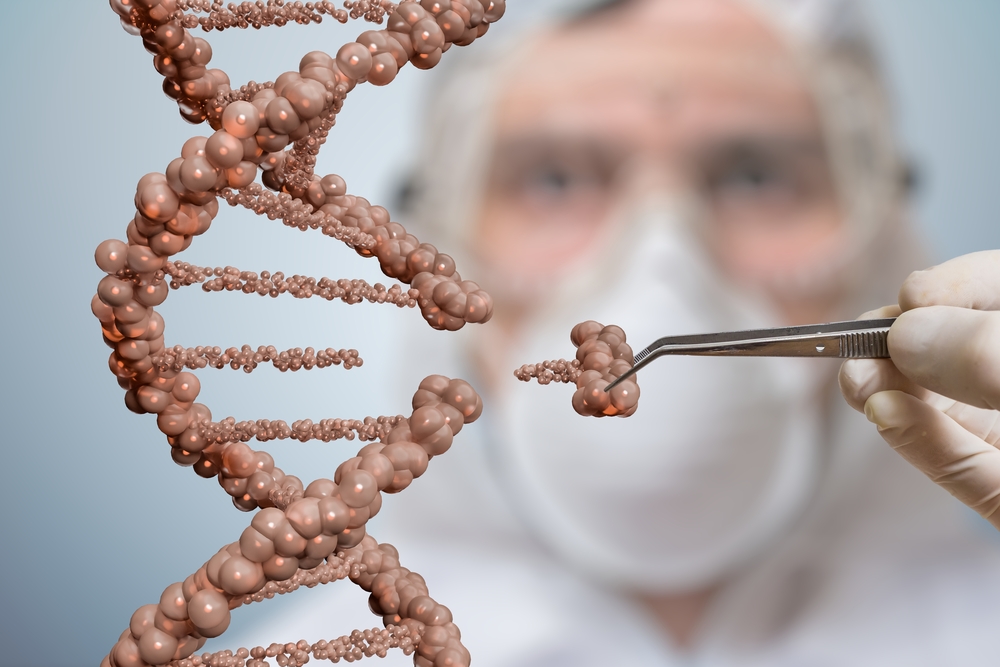 Takeda has presented early data on the prevalence of — and a possible solution for — one of gene therapy's main hurdles: the development of an immune reaction against the viral-based delivery vectors used in such therapies.
The findings, presented at the 61st American Society of Hematology (ASH) Annual Meeting Dec. 7–10 in Orlando, Florida, may inform the development of investigational gene therapies for hemophilia A and B.
Takeda's gene therapy pipeline for hemophilia includes TAK-754 for hemophilia A, which is currently in a Phase 1 clinical study, and TAK-748 for hemophilia B, still in pre-clinical development.
Gene therapy involves the use of a modified viral vector, which does not cause an infection, to deliver a copy of the gene that provides instructions for making the clotting factor missing in hemophilia patients. The goal is to allow patients to produce their own clotting factor at normal levels, and in a durable manner, to limit the need for regular infusions of factor concentrates.
Most gene therapies being developed for hemophilia use protein shells, or capsids, based on adeno-associated virus (AAV), particularly AAV5 and AAV8, for packing and delivering a working copy of the clotting factor gene. Takeda's gene therapy candidates for hemophilia A and B both use recombinant (lab-made) versions of AAV8.
The vector delivers the gene into a patient's liver cells, where most clotting factors are produced naturally.
One of the major challenges with this approach is the fact that some patients have been exposed in the past to naturally-occurring AAVs and have become immune to these vectors.
While natural exposure to AAVs does not result in any known disease, people develop antibodies (called neutralizing antibodies, or NAbs) and cell-mediated immune responses that recognize and attack AAV capsids. That blocks gene therapy delivery and compromises its safety and effectiveness. These antibodies are known as anti-AAV.
The presence of neutralizing antibodies against AAVs is one of the major limitations for the successful use of gene therapies, and one of the reasons why patients are excluded from gene therapy trials.
At the ASH meeting, one of the posters presented by Takeda, titled "Co-Prevalence of Pre-Existing Immunity to Different Serotypes of Adeno-Associated Virus (AAV) in Adults with Hemophilia," reported a study of the prevalence of pre-existing natural immunity against AAVs in adults with hemophilia A and B.
The study enrolled 194 patients with hemophilia A and 48 with hemophilia B, in the U.S. and Europe (NCT03185897). Results showed that approximately 50% of them have neutralizing antibodies to AAV2 (the most common in natural infections), to AAV5 or to AAV8. (Notably, 40% of patients carried antibodies against all three vector types.)
Such patients probably will not respond to AAV-based gene therapies and will be excluded from trials. "These data will add to our appreciation of preexisting AAV immunity that prevent patient participation in gene therapy trials," the abstract concluded.
Another study conducted by Takeda focused on a potential strategy to overcome this problem. 
The data were presented in a poster titled "AAV8-Specific Immune Adsorption Column: A Treatment Option for Patients with Pre-Existing Anti-AAV8 Neutralizing Antibodies."
Researchers developed an immune adsorption column (IAC) specifially designed to remove anti-AAV8 antibodies from patients' plasma using apheresis. In this process, blood is drawn from the patient and separated in plasma and its other components, outside the patient's body. The plasma is then run through a platform — which could be the IAC column — to remove anti-AAV8 antibodies. After this process, the plasma is given back to the patient.
The column under development has a coat of AAV8 capsids that serve as "bait" to specifically fish out AAV8-targeted antibodies.
Early laboratory tests showed that the column effectively eliminated anti-AAV8 antibodies from human plasma samples, a result further supported by animal studies.
"IAC is an enabler for treatment of patients with pre-existing immunity against AAV8 and would also facilitate re-administration. IAC is intended to be applied in combination with Takeda's AAV8 based hemophilia programs," researchers wrote.
"As we continue to advance our hemophilia A and hemophilia B investigational gene therapy programs, Takeda is also investigating approaches to overcome the challenges of current AAV gene therapies that could potentially be applied to hemophilia and other rare monogenic [a single gene] diseases," Dan Curran, MD, head of Rare Diseases Therapeutic Area Unit at Takeda, said in a press release.
"Developing new gene therapy approaches — including those capable of treating pre-existing immunity to AAV, enabling re-dosing, lowering doses, enhancing biodistribution and developing alternative gene delivery vehicles — are critical to one day providing functional cures to patients," Curran said.