My Mother's Day Wish Is to Keep My Identity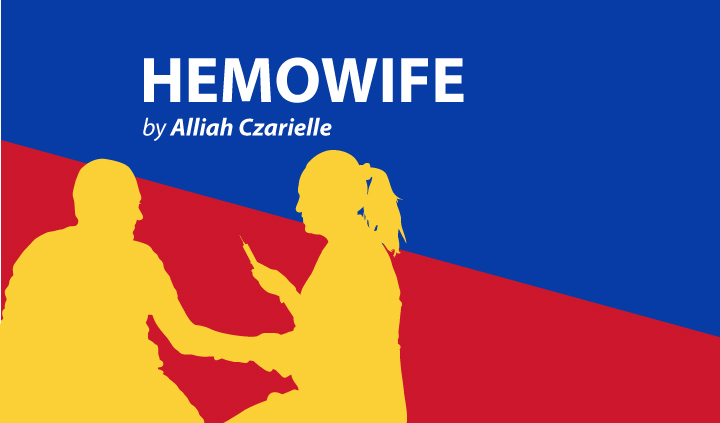 I celebrated Mother's Day a week ago at home with my family.
We held a sale at our Instagram shop for the family jewelry business and sold several Mother's Day goodies. It was a relief that this sale was successful. Having enough resources for our family is enough of a gift for me.
My husband, Jared, was happy to help me so I could rest my body and mind. It was nice to spend a chunk of my Mother's Day lying down and catching up on some of our favorite TV series.
Thankfully, Jared did not have a bleeding episode that day, unlike on my birthday. Back then, he was recovering from a severe hip bleed and couldn't leave our bedroom. My daughter and I spent the day playing together. It was fun, but I wish her dad had been there, too.
Sometimes hemophilia doesn't have the best timing. It's a tremendous blessing when my husband gets to celebrate a special day bleed-free.
Now that I'm a mom to a cute but mischievous toddler, I'm finding it difficult to do everything myself. I often need someone to keep our kid occupied while I'm working and to help with housework. I'm glad Jared is always happy to step in and perform these tasks when he can. He does a great job at them, too!
According to a 2017 study of 2,000 mothers in the U.S., moms "clock in" for the equivalent of about 2.5 full-time jobs each week. It's no wonder women tend to feel like they've "lost themselves" in motherhood, as Mia Redrick noted in HuffPost. Time disappears in a flurry of diaper changes, feeding sessions, laundry, and other child-related tasks, leaving moms with no time for things that they love to do. Their hobbies, passions, vocation, and other things that used to make up their identity vanish as they morph into just "Mom."
Before becoming a wife and mother, I was an independent woman who felt passionate about various artistic endeavors. As a broadcast major in college, I enjoyed performing, modeling, and fighting for causes close to my heart. I blogged and dreamed about being the boss of my own company. These are the things I consider part of my identity. And that is still who I am.
The difference is that I have new responsibilities now, which means I must make a few sacrifices. Whenever Jared has a bleed, I must take care of him, too. And if my daughter needs me for anything, I must be there for her.
My sole Mother's Day wish is for me to continue being who I am and not have to "lose myself" in motherhood. Thankfully, my husband is always considerate and supportive, in spite of chronic illness. He fulfills his role as a responsible dad whenever he is capable so that I can still be myself.
***
Note: Hemophilia News Today is strictly a news and information website about the disease. It does not provide medical advice, diagnosis, or treatment. This content is not intended to be a substitute for professional medical advice, diagnosis, or treatment. Always seek the advice of your physician or another qualified health provider with any questions you may have regarding a medical condition. Never disregard professional medical advice or delay in seeking it because of something you have read on this website. The opinions expressed in this column are not those of Hemophilia News Today or its parent company, BioNews Services, and are intended to spark discussion about issues pertaining to hemophilia.