How Mental Illness Affects My Relationship with My Hemophiliac Husband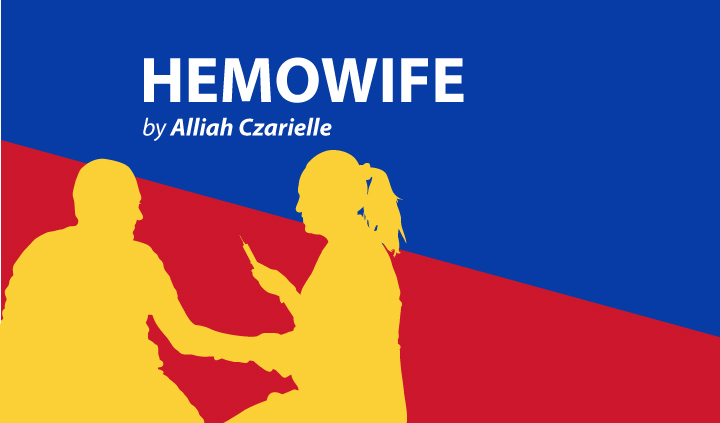 Two years ago, I was diagnosed with anxiety and depression. I always knew I was struggling, but somehow that struggle didn't feel real until I received a diagnosis.
I battled eating disorders and body dysmorphia in my teenage years. Yet, that was only the tip of an iceberg that was symbolic of my emotional and mental turmoil.
As I got older, I often felt reluctant to open up about my mental struggles. Anxiety attacks would make me display erratic behaviors, such as being late for class. I would overthink things so much that I couldn't get out of bed. Then again, I didn't want to explain the reason for these behaviors. I thought there was no point, because I saw myself as an unlikable person who wasn't worth listening to.
To make things worse, I also found myself on the receiving end of bullying at certain points in my life. In elementary school, I got bullied for hitting puberty early. In high school, I got in trouble with anonymous readers of my blog who disliked my spirited writing. In college, I encountered similar internet "anons" who said no one cared if I shared about my life. Then they called me "pathetic."
I know I was by no means perfect back then. Still, I wish people would have talked to me in a civil way, face to face. Hearing these ugly things from anonymous people chipped away at my self-esteem.
Then I met my husband, Jared. We hit it off almost immediately. He was kind, loving, selfless, and mature. And he had two chronic illnesses: hemophilia and epilepsy.
With Jared, it was easy for me to open up about my mental illnesses. For the first time, I was able to talk in depth about my eating disorders and depression without fear of judgment.
But relationships are a two-way street. I knew that if we were to build something meaningful, things shouldn't only be about me.
As my relationship with Jared deepened, I realized a couple of things. Firstly, having hemophilia is a huge responsibility. There are the infusions. The once-a-month downtime when he has an injury and can't do much around the house, let alone outdoors. And then there are dangerous activities to avoid, such as contact sports or having fun on a waterslide.
Secondly, chronic illness comes with heavy mental and emotional baggage. For Jared, it wasn't always easy to grow up different than his peers. Whenever he'd get a serious bleed, he'd spend months at a time in a hospital, away from his friends. As athletic as he was, he couldn't join the varsity team due to fear of what would happen if he had a seizure. These issues contributed to his own experience of depression and low self-esteem.
Because of my mental illnesses, I felt I could empathize with Jared's mental state. Still, we had some troubles whenever I tried to counsel him during his low points. He would remind me that I will never fully grasp the experience of hemophilia and epilepsy.
Jared's seizures bring mental distress, too. At one point in our relationship, he was on a cocktail of medications that caused a change in his character. He became prone to bouts of anxiety and anger.
As an anxious person myself, I thought I could deal with it because I understood the experience. Yet I often ended up frustrated and terrified by his angry outbursts.
Initially, he wouldn't acknowledge that they were anxiety attacks. He was convinced that his angry behavior was someone else's fault. Because I understood anxiety, I knew that his anger was a negative reaction to a trigger. It wasn't until he changed medication that things began to turn around for both of us. It felt satisfying to finally have the Jared I knew back.
That experience made me realize how truly powerful the mind is. A single "glitch" in one's brain chemicals can change one's entire perception of things. I have since learned to think about my anxiety in a more technical sense. I have realized that my anxiety masquerades as many emotions. I should know how to identify when I am being anxious so that I can better deal with it.
Jared and I are husband and wife now. We face brand new challenges to our respective mental states as parents to a toddler. Each day we learn to get past them, but the most important thing now is that we're a team.
***
Note: Hemophilia News Today is strictly a news and information website about the disease. It does not provide medical advice, diagnosis, or treatment. This content is not intended to be a substitute for professional medical advice, diagnosis, or treatment. Always seek the advice of your physician or another qualified health provider with any questions you may have regarding a medical condition. Never disregard professional medical advice or delay in seeking it because of something you have read on this website. The opinions expressed in this column are not those of Hemophilia News Today or its parent company, BioNews Services, and are intended to spark discussion about issues pertaining to hemophilia.