Pacing, Pain, and Possibilities: Understanding Our Limits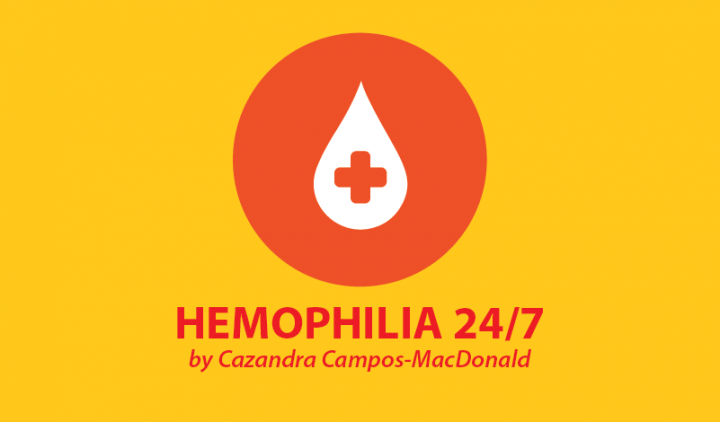 I am in a season of trying to pace myself. Instead of running at the track, I am walking. Instead of lifting heavy things, I ask for help. I am also finding time to rest.
These are not things that come naturally to me. I always have several projects in play and look forward to the next item on my list. But as my family prepares to move again, I know that pacing myself is essential for my health.
To keep my pain levels manageable, I must be aware of my actions and be proactive. As a 51-year-old, I understand this is necessary, but my 14-year-old son, Caeleb, is having a hard time realizing that he, too, must pace himself.
Caeleb has severe hemophilia A with an inhibitor. His right knee and right ankle have endured numerous bleeds over the years, which have caused damage to those joints. He also has chronic pain, and balancing it with his activities is not easy. If I did not "encourage" him to move his body, he would easily stay inside playing video games and drawing.
It's not that he detests physical activity, it's just that it's difficult. From riding a bike around the neighborhood to taking the dog for a walk, simple physical activities can be painful. And as we prepare to move back to New Mexico in a few weeks, Caeleb told me he is worried about moving day. He's excited, but concerned that it will be stressful.
"Of course it will be stressful," I told him. "Looking forward to change still causes stress."
"But I'm afraid I won't be able to get boxes on the moving truck," he replied. I realized then that he is thinking ahead, which is terrific, but fear of his limitations is causing him stress.
We talked about pacing ourselves. I told him I will be unable to do certain things, too, but taking care of myself is important so that I'm not miserable. He will need to do the same.
I saw the disappointment in his eyes, as a 14-year-old boy worrying about a simple task like loading boxes onto a truck should not be an issue. This is one of those hard parenting moments.
As a mom, I do my best to encourage my son. I tell him that the world is his oyster. If he puts his mind to it, studies hard, and does the work, he can achieve his dreams. But maybe he will not be able to ride a bike long distances. Running a marathon may not be in his future. Stopping to rest often will be a necessity.
I do my best to see the half-full glass brimming with opportunities, but sometimes a young mind does not see things the same way. Maybe one day he will. Until then, we'll keep encouraging him, loving him, and being his biggest fans.
I wouldn't have it any other way.
***
Note: Hemophilia News Today is strictly a news and information website about the disease. It does not provide medical advice, diagnosis, or treatment. This content is not intended to be a substitute for professional medical advice, diagnosis, or treatment. Always seek the advice of your physician or another qualified health provider with any questions you may have regarding a medical condition. Never disregard professional medical advice or delay in seeking it because of something you have read on this website. The opinions expressed in this column are not those of Hemophilia News Today or its parent company, BioNews Services, and are intended to spark discussion about issues pertaining to hemophilia.