Putting Disability in the Entrepreneurial Spotlight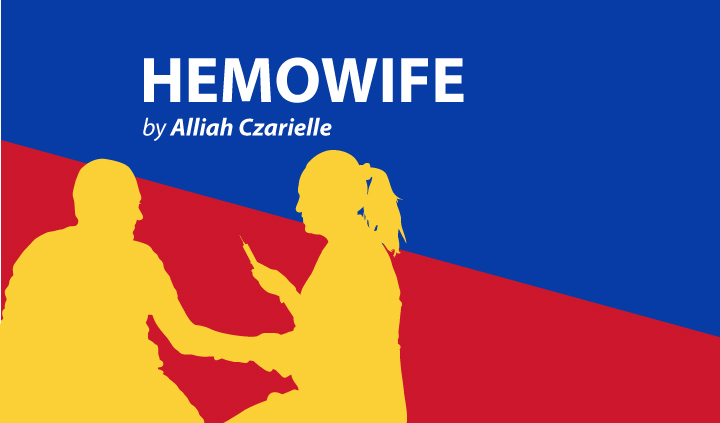 Over the past few months, my husband and I have been working extra hard on our jewelry retail business. It's surprising how much work goes into running a small online store. My husband, Jared, thinks it's because only two of us handle all aspects of the business, including executive decisions, management, creative outputs, and communications.
From the moment we wake up to the minute we go to bed, and even during lunch breaks, work is on our minds. We can't relax lest we miss an opportunity. Every message in our email inbox is a lead to a potential client. If we make sure the client is happy, there is a good chance they will become a repeat customer. Jewelry is a delicate, high-value product, and customers can be picky about where they buy it. If they don't trust the seller, they won't risk their hard-earned money. 
For the past two years, we've sought to establish ourselves as a trustworthy small business. We pride ourselves in being "PwD run." (PwD stands for "person with disability.") This means we're not seeking colossal returns, but rather we exist to provide for our family and make clients happy. We're confident we can do this. After all, we are knowledgeable about the gems and metals we sell.
I used to doubt the profitability of our business model. But recently, we revamped our accounting system. That's when we realized we're actually doing better than we thought.
I'm surprised that despite the poor economy lately, we manage to sell our products.
I feel
 so fortunate!
Today, a client reached out to say she wanted to support our business because she also is a PwD. It's sweet to hear this from people who appreciate our cause and say they are inspired by our stories. My husband does not think of himself as inspiring, so hearing this always surprises us.
In the Philippines, people with disabilities struggle to find work. Half of working PwDs
are underemployed
. In urban areas such as Metro Manila, many PwDs work as laborers, utility workers, or helpers. Some are
informally
employed or working at a temporary status. This makes them vulnerable to losing their jobs. To find work, they often rely on family, friends, or PwD organizations.
My husband and
I believe
that entrepreneurship is a great career path for PwDs. Earning from a self-owned business allows a PwD to have control over their time. Back when my husband worked in an office, he was absent whenever his hemophilia flared up. But now that we run our business from home, he can nurse an injury and still be productive at work.
Starting a business is not easy, and it always involves some degree of risk. Competition from other businesses is tough.
But with some know-how and an eagerness to continue learning, a PwD can thrive as an entrepreneur.
We hope that our business encourages others and demonstrates that PwDs can do it
!
***
Note: Hemophilia News Today is strictly a news and information website about the disease. It does not provide medical advice, diagnosis, or treatment. This content is not intended to be a substitute for professional medical advice, diagnosis, or treatment. Always seek the advice of your physician or another qualified health provider with any questions you may have regarding a medical condition. Never disregard professional medical advice or delay in seeking it because of something you have read on this website. The opinions expressed in this column are not those of Hemophilia News Today or its parent company, BioNews Services, and are intended to spark discussion about issues pertaining to hemophilia.