Let's Avoid Playing the Blame Game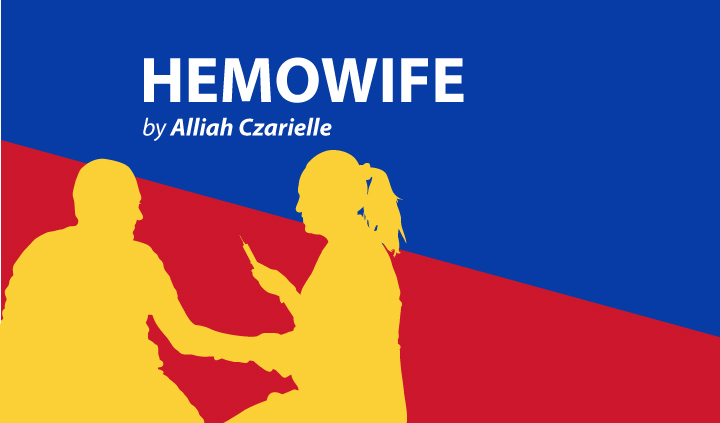 Social media is one of my guilty pleasures. Whenever I find myself with free time, I open Facebook and mindlessly scroll through the endless news feed. I become immersed in whatever I stumble upon, be it funny memes, snippets of friends' personal lives, or criticisms about society.
As a graduate of a university known for criticizing the status quo, I see several posts of the latter kind, which worries me. I am a mother to a young daughter, and I worry about the pervasiveness of victim-blaming culture in today's society.
People with disability experience a similar type of blame each day. My husband, who has hemophilia, has had his fair share of it.
Hemophilia is a chronic condition with ups and downs. It causes flare-ups, in which a person experiences a new injury and is temporarily debilitated, followed by long periods of remission. During these times, the person can perform ordinary tasks the way people without a chronic illness can.
This is the nature of hemophilia. One thing I've realized after being married for nearly two years is that injuries simply happen. There's no way to avoid it, and thinking that he will be bleed-free is unrealistic.
My husband and I keep a bleeding log. After a year of maintaining this journal, I've noticed a consistent pattern: His bleeds occur once a month. His hemophilia is severe, so he is prone to spontaneous bleeds, or bleeding without an apparent cause. This is consistent with the scientific description of severe hemophilia B.
I don't blame my husband for his spontaneous bleeds. I know it's normal given the type of condition he has. I take each bleed as it happens, help my husband treat it with factor infusion, and carry on. We have a business and a kid that also are priorities. Life must go on.
Yet this has not always been the case. In the past, my husband and I have encountered people who would blame a person with hemophilia for having a bleed or injury. They assume the person constantly mismanages their health. They probably are unaware that this type of attitude is unhelpful, and even damaging to a person's psyche.
Why do people blame others?
Resorting to blame is a natural human tendency. Searching for the cause of an event gives us a sense of control over that event. Survival of the human species historically has depended on how well we can control our environment to prevent undesirable things from happening to us.
In this sense, blame serves a psychological function. Yet what people often don't realize is that blame is extremely harmful to the person being blamed.
When I witnessed my husband receiving "disability blame" from others, I pictured every comment as a blow to his confidence. They may have been comments from well-meaning people, but they made him doubt whether he could properly manage his condition. He often told me how low these words made him feel.
Helping someone instead
If you know an adult with hemophilia, please don't assume you know the cause of their bleeds.
If they talk to you about a bleed they're experiencing, just listen. Then, ask for details without judging them. Let them know you're concerned, which I guarantee they will appreciate. And please leave it at that.
Talk to them about how they're feeling, and check in with them from time to time.
Ask if they've informed their doctors about any new and troubling symptoms, but don't press the issue. Most chronically ill people know their needs better than others do.
The worst thing you can do is make them feel they are incapable of taking care of themselves and others.
***
Note: Hemophilia News Today is strictly a news and information website about the disease. It does not provide medical advice, diagnosis, or treatment. This content is not intended to be a substitute for professional medical advice, diagnosis, or treatment. Always seek the advice of your physician or another qualified health provider with any questions you may have regarding a medical condition. Never disregard professional medical advice or delay in seeking it because of something you have read on this website. The opinions expressed in this column are not those of Hemophilia News Today or its parent company, BioNews Services, and are intended to spark discussion about issues pertaining to hemophilia.