Beyond Diagnosis, We Found Community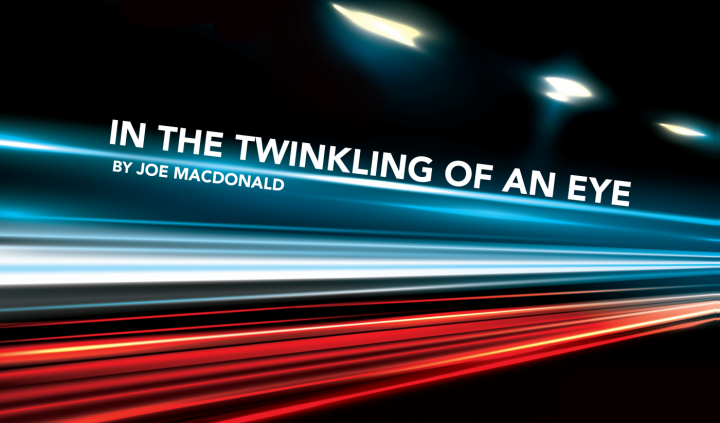 I am the first person to insist that a diagnosis does not define my children. In my home, we never call our children hemophiliacs, rather we focus on the fact that they are human beings who have hemophilia. I never want my sons to think that their whole person is only a bleeding disorder.
My sons, whom I refer to as "MacDonald the Older" and "MacDonald the Younger," are much more than their diagnoses. I previously wrote about this.
As a caregiver, I also realize that hemophilia is more than a diagnosis. While it is sometimes frustrating to treat bleeding episodes, I receive some incredible benefits as a member of my unique community. I found some of my best friends in the bleeding disorders family. We help one another along the way and provide encouragement when times get tough. I never would have met some of the greatest humans on earth had it not been for hemophilia. They are kind and help me move forward in my pursuits.
I learned a new vocabulary as part of the hemophilia population. I never knew what a factor level was, the nature of a half-life, the different products available in the community, or the careful attention one must pay to an inhibitor. All of these words did not affect me until the births of my amazing sons. We learned that understanding these new concepts proved to be a lifesaver. The more we learned, the more power we developed to protect our sons.
Advocacy became more critical in our world. Equipped with knowledge, we discovered ways to get our message through to local, state, and national officials regarding quality healthcare. We learned that our voices counted, and that the more we empowered others by telling our stories, the more we could make our community a better, safer place for our children. We soon realized that no one would fight harder for our children than us, but it required a team effort. Together we can change things.
One of the most important lessons my boys learned is that they are not alone in their battle. A whole team of loved ones surrounds them and does everything they can to pave the way for a world of infinite possibilities. In return, we stood on the battle lines for their loved ones, demonstrating that the welfare of their sons, daughters, fathers, mothers, brothers, and sisters were equally as important to us as our children were to them. We stand together, sharing a special bond that will never die.
I hope that my sons see the valuable resources at their disposal and feel connected to the incredible community that stands in witness to their amazing lives.
To think that all the blessings came from a diagnosis we knew nothing about. Yes, hemophilia does not define my most magnificent works of art: my sons. It does, however, provide infinite resources in the strength of the community.
That brings me back to the topic that hemophilia is more than a diagnosis. It is a way of life, a part of our way of being in the world. We do not let the diagnosis control our concept of who we are, but we learn, finding productive ways to empower our children.
Today, I am grateful for a place to land, a space to find hope. May we all discover strength in numbers and remember that we are so much more than the name of a chronic illness.
Hemophilia will always be a part of our lives, but we know that we are grander than the name of a bleeding disorder. We are a community, trying to do the best we can for those we love with all our hearts.
***
Note: Hemophilia News Today is strictly a news and information website about the disease. It does not provide medical advice, diagnosis, or treatment. This content is not intended to be a substitute for professional medical advice, diagnosis, or treatment. Always seek the advice of your physician or another qualified health provider with any questions you may have regarding a medical condition. Never disregard professional medical advice or delay in seeking it because of something you have read on this website. The opinions expressed in this column are not those of Hemophilia News Today or its parent company, BioNews Services, and are intended to spark discussion about issues pertaining to hemophilia.