These Comments Make Me Uncomfortable as a Parent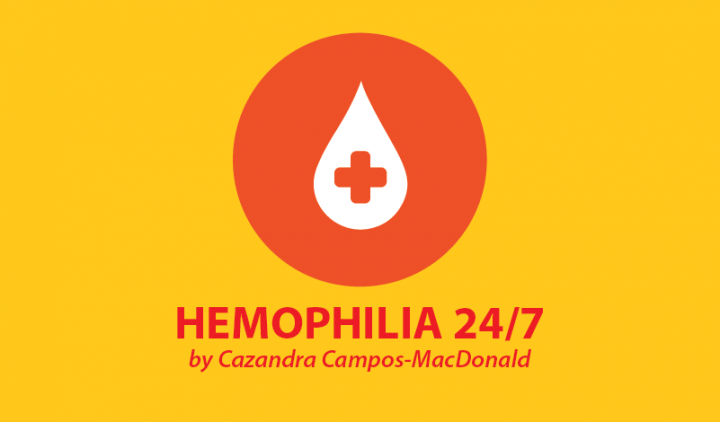 When people find out my sons have hemophilia, their reactions often make me uncomfortable.
"You are so brave, Cazandra," one might say. "I don't know if I could do it," another might add.
Friends and family members often place me on a pedestal by saying that my strength and courage are admirable, or that my bravery is beyond anything they might have within themselves. When these types of conversations happen, I immediately change the subject.
I am no better than any other parent who has a child with a serious medical condition, or a child without one, for that matter. It is my job to advocate for my children. My two sons having hemophilia does not make me special as a mother. It simply makes me a mother who fiercely loves, like any mother would.
It's painful to hear that a child is sick. As a society, we are uncomfortable learning that children are struggling. Children are innocent and barely have begun their lives. Why should they suffer?
Sometimes bad things happen, but I believe a parent whose child faces a difficult diagnosis will rise to the occasion. Granted, some parents unfortunately are incapable of parenting, even without health complications. That is a different situation that is difficult for me to understand.
During the worst of our family's health situations, many viewed me as strong and courageous. But they didn't know I often felt fearful and defeated. Trying to hold everything together, both physically and emotionally, to maintain a good front is exhausting. The last thing I wanted was for anyone to worry about me when the focus should be on my sons.
The expectations that people had for me were tremendous. I know family and friends mean well, but until you have walked in another person's shoes, it is hard to empathize. Well-meaning, compassionate, and considerate people struggle to understand how to help. But I think it comes down to a few simple words: "I am standing with you."
At The Moth, writer Mary Kate O'Flanagan told the story of her father's death in Ireland: "In English you say, 'I'm sorry for your trouble.' In Irish we say, 'I'm standing with you.'" These words are profound. Instead of approaching a loved one facing life with a chronically ill child by saying, "I'm so sorry," switch it completely around and say, "I am standing with you."
Wow.
These words offer love and support and never a hint of pity. These considerate and compassionate words can give a person the opportunity to feel loved without the additional burden of expectation.
I will try to choose my words more carefully and remember that the right words can change a person's perspective about an otherwise scary situation.
What type of language do you love and loathe as a parent? Please share in the comments below. 
***
Note: Hemophilia News Today is strictly a news and information website about the disease. It does not provide medical advice, diagnosis, or treatment. This content is not intended to be a substitute for professional medical advice, diagnosis, or treatment. Always seek the advice of your physician or another qualified health provider with any questions you may have regarding a medical condition. Never disregard professional medical advice or delay in seeking it because of something you have read on this website. The opinions expressed in this column are not those of Hemophilia News Today or its parent company, BioNews Services, and are intended to spark discussion about issues pertaining to hemophilia.