It's Time to Empower My Son to Manage His Bleeding Disorder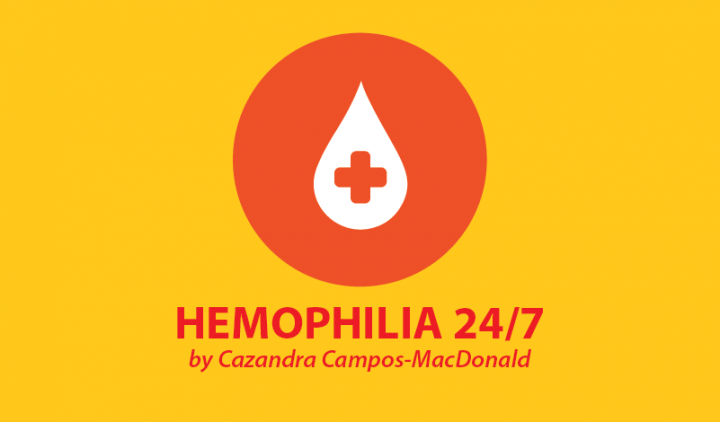 My youngest son, Caeleb, recently turned 15. A celebration with his favorite dinner accompanied by homemade chocolate-peanut butter cheesecake ushered in another year filled with goals and dreams.
After Caeleb blew out the candles, he looked up and said, "In three years I'll be out of the house and going to college!" His eyes twinkled with amazement and bewilderment. I admit I had a moment of excitement, but that was immediately squashed as my mind raced through a laundry list of items I need to make sure my son understands regarding his bleeding disorder. 
With my firstborn son, Julian, who is now 24, I was proactive about involving him in his hemophilia care. By encouraging him to learn to mix factor at an early age, go to hemophilia camp, self-infuse, and call in his monthly factor order to the pharmacist, I wanted to empower Julian to have as much control over hemophilia as possible.
When Julian left for college, he realized he hadn't paid attention to certain things, and he learned a few hard lessons along the way. I am so proud of who he is becoming as an adult, and he manages his bleeding disorder beautifully. So, why am I not in the same place with Caeleb? 
Julian and Caeleb had vastly different experiences with hemophilia. Julian never spent a night in the hospital due to extreme bleeding episodes. These episodes were Caeleb's way of life. Because Caeleb endured so many setbacks with a high-titer inhibitor, his story never involved what many with hemophilia accept as "normal." Even ordering factor was difficult. At one point, Caeleb needed three different products monthly. It was never easy to manage. 
Caeleb is currently on a treatment that has revolutionized the hemophilia space. Instead of regular infusions, he injects his medication twice a month. The move from factor to this medication changed so much about our family life that sometimes we tend to forget about hemophilia. Complacency is not good. 
For so many years, hemophilia ruled our home. Looking back on those times is not what brings my family comfort. Remembering often brings anxiety into our hearts. Now is the time to redeem those moments and weave them into the future for Caeleb. I want nothing more than to empower my son as he looks forward to what is yet to come. Hemophilia is part of his story, but it does not define him. 
***
Note: Hemophilia News Today is strictly a news and information website about the disease. It does not provide medical advice, diagnosis, or treatment. This content is not intended to be a substitute for professional medical advice, diagnosis, or treatment. Always seek the advice of your physician or another qualified health provider with any questions you may have regarding a medical condition. Never disregard professional medical advice or delay in seeking it because of something you have read on this website. The opinions expressed in this column are not those of Hemophilia News Today or its parent company, BioNews, and are intended to spark discussion about issues pertaining to hemophilia.