Learning to Manage My Anxiety While Serving as Caregiver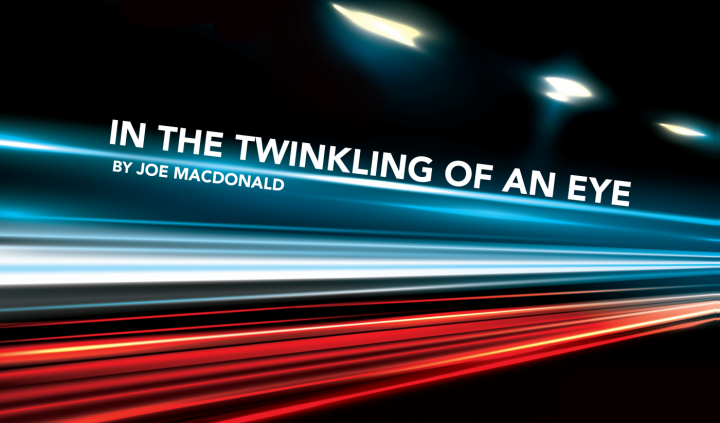 I recall an early experience with anxiety. I was standing at the back of the church, ready to appear before the congregation to offer the sacrament of communion. But something held me back. The more I fought my feelings, the more I struggled. I took labored breaths as I stood there smiling while dying on the inside. I thought, "I can't do this. I am a fraud."
As I felt my chest begin to tighten, I thought, "Is this what it is like to have a heart attack?" I took slow, deep breaths and gradually regained control. I finished the service, and no one knew that I had just fought an internal war.
I returned home, still in shock after my experience. I felt fragile in the aftermath of the episode with anxiety that had left me confused and a little scared. I worried about a reoccurrence and asked myself, "What if I can't smile it away the next time?"
Later, I was diagnosed with anxiety. I had learned to manage the symptoms so they wouldn't interfere with my life. Looking back, I recognized that I previously had exhibited signs indicating anxiety. But I hadn't faced a reaction that threatened my job performance until that moment at the back of the church.
As I worked through my issues with a gifted therapist, I realized that some of my worst bouts of anxiety centered around my role as caregiver to my two sons with hemophilia. My greatest fears concerned my ability to infuse. I thought, "Can I get his vein while he is anxious and out of control? Do I have what it takes to be a man and help my kid?"
Over time, I realized that manhood had nothing to do with my success or failure as a parent. Perhaps a better question for my sons would have been, "Can I keep my anxiety in check when confronted with yours?" My determination to make their infusion experience a success fueled the stress my boys felt and exacerbated their fear of needles. Eventually, except for a few times, we were successful, but anxiety was always present.
A year after my younger son's last hospital stay, my wife and I accompanied him to his checkup at the hemophilia treatment center. As we waited in the lobby, I felt unwell. When the doctor called us, I excused myself, ran to the restroom, and threw up. I was OK, but couldn't understand what had prompted my reaction. I rejoined my family and talked to the doctors. I believe that my body had allowed itself to let go of the anxiety triggered when I walked in the doors of the hospital.
Anxiety does not discriminate — it comes in many forms. We must learn to manage it well, otherwise life becomes chaotic. But this takes time, and so we travel slowly. We continue to grow in understanding as we acquire more tools to alleviate our symptoms.
I hope that we travel well as we share the road with our loved ones. Sometimes anxiety rears its ugly head, and we lose our way. But we know that where hope exists, we can overcome any obstacles on our journey.
***
Note: Hemophilia News Today is strictly a news and information website about the disease. It does not provide medical advice, diagnosis, or treatment. This content is not intended to be a substitute for professional medical advice, diagnosis, or treatment. Always seek the advice of your physician or another qualified health provider with any questions you may have regarding a medical condition. Never disregard professional medical advice or delay in seeking it because of something you have read on this website. The opinions expressed in this column are not those of Hemophilia News Today or its parent company, BioNews Services, and are intended to spark discussion about issues pertaining to hemophilia.