My Message to Teachers: When in Doubt, Call Me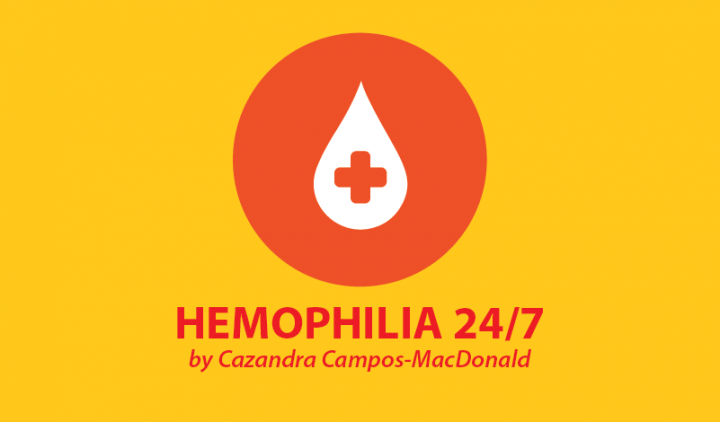 The start of a new school year is one of my favorite times. It smells of new pencils and crayons, lunchboxes, and my favorite, spiral notebooks. It's a season of new beginnings, and when you have a child with hemophilia, you need the adults who will be teaching them to begin the year with no doubt of what to do in case of a bleeding episode.
When my sons were young, the back-to-school meeting with their teachers and the school nurse was part of the annual routine. Even if we knew some of the educators or the nurse from the previous year, I made it a point to touch base and make sure everyone involved in the boys' care had the information they needed for the school year.
I have been successful with back-to-school meetings, but it's not because of my knowledge about hemophilia. I give the educators and staff responsible for my son's well-being one important thing: reassurance.
My mantra has always been: "When in doubt, call me." Some parents and caregivers may not like to give this piece of advice because they are unable to take phone calls during the workday. But I encourage those who can receive calls to let the school know it's OK to call when they are in doubt. I want the people involved in the care and education of my children to be unafraid of hemophilia, not worried that if my son has a bleed on their watch, they will be blamed.
As a former public school teacher, I know it is not possible for teachers to have their eyes on each child in their class every minute of the school day. My goal at the beginning of the year is to let teachers know that I understand that "things happen." If an incident occurs, I want to know what is happening, how he injured himself, and what his complaints are now. If I come to the school to check him out and he does not need an extra infusion or to be taken to the hemophilia treatment center, then at least everyone involved in his care will breathe a sigh of relief. No harm, no foul.
When I tell teachers and the school nurse to call when they are in doubt, I get numerous phone calls during the first few weeks of school. Yes, many of those calls are unnecessary, but after some time has passed, the calls come less frequently. This means everyone involved in my son's care is beginning to feel more comfortable with identifying the types of incidents that need reporting.
I want nothing more than for the adults who care for my children to feel that I completely support them. If I can alleviate a small bit of their anxiety over having a child with a bleeding disorder in their class, then hopefully they will be able to do what they do best: teach.
***
Note: Hemophilia News Today is strictly a news and information website about the disease. It does not provide medical advice, diagnosis, or treatment. This content is not intended to be a substitute for professional medical advice, diagnosis, or treatment. Always seek the advice of your physician or another qualified health provider with any questions you may have regarding a medical condition. Never disregard professional medical advice or delay in seeking it because of something you have read on this website. The opinions expressed in this column are not those of Hemophilia News Today or its parent company, BioNews Services, and are intended to spark discussion about issues pertaining to hemophilia.