Bleeding Disorder Awareness Month: The Hemophilia Holocaust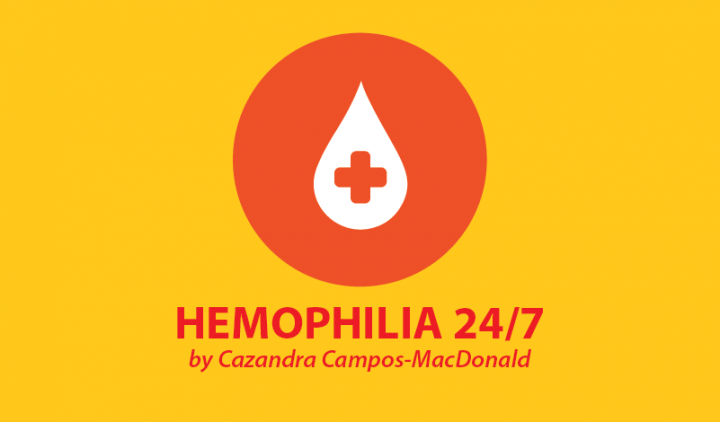 The 1980s were my favorite decade. I was in high school, and my music was the most important thing in my life. I practiced hard for auditions in the hopes of making the Texas All-State Band. Life was good.
My perception of that decade changed after my first son was born in 1996 and diagnosed with severe hemophilia. I learned about the bad blood epidemic. I had a vague memory of the name Ryan White. I realized then that Ryan had hemophilia like my son, and he had become infected with the human immunodeficiency virus (HIV) because of his bleeding disorder.
As I became involved with the bleeding disorder community, I heard stories of loved ones with hemophilia who had contracted HIV and died from acquired immunodeficiency syndrome (AIDS). I knew that the disease wasn't exclusively a "homosexual" disease like the media had portrayed it when I was a teen.
Our community refers to this tragic period in our history as the "hemophilia holocaust." While some people think the use of the word "holocaust" is too much, the significance becomes clear when you realize that an entire generation of men was infected with HIV and died from AIDS-related complications.
Ryan White and the Ray family are notable names in our history. Ryan fought for the right to attend school after he was turned away because teachers and classmates feared they would contract HIV. He was a tireless advocate, and our community continues to benefit from his work and the efforts of his amazing mother, Jeanne White Ginder. The Ray family had a similar experience. Their three boys, Ricky, Robert, and Randy, all born with hemophilia, were banned from school after they tested positive for HIV in 1986. After a court ruled in their favor stating that they had a legal right to attend school, they suffered further misfortune when arsonists targeted their family's home.
As a new mom, I remember the buzz in the community surrounding the Ricky Ray Hemophilia Relief Act of 1998. I began to read and ask questions about the legislation and the people behind it. It's difficult to understand the depth of devastation that the bad blood epidemic had on families when it hasn't affected you directly. But we must remember the generation we lost so that we may avoid a reoccurrence of a tragedy like this.
March is Bleeding Disorders Awareness Month and a time for advocates to spread the word about their disorder and its history.
***
Note: Hemophilia News Today is strictly a news and information website about the disease. It does not provide medical advice, diagnosis, or treatment. This content is not intended to be a substitute for professional medical advice, diagnosis, or treatment. Always seek the advice of your physician or another qualified health provider with any questions you may have regarding a medical condition. Never disregard professional medical advice or delay in seeking it because of something you have read on this website. The opinions expressed in this column are not those of Hemophilia News Today or its parent company, BioNews Services, and are intended to spark discussion about issues pertaining to hemophilia.