This Bleeding Disorders Awareness Month, Your Story Can Make a Difference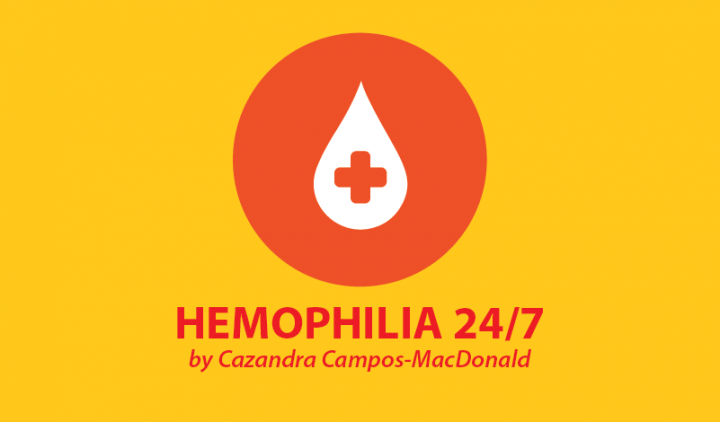 March is Bleeding Disorders Awareness Month. It is a time when organizations such as the National Hemophilia Foundation and the Hemophilia Federation of America encourage the community to share their stories about life with a bleeding disorder. Many use social media to spread awareness by posting a fact each day about their disorder. It is a wonderful way to educate family and friends. Some people are excited to share their stories, while others are not as willing to share.
A friend, who has teenage son with hemophilia, reached out to me to tell me that she is finally ready to share her story about raising her son. I am so proud of her. It has taken years for her to get to a place where speaking about hemophilia does not cause her to panic.
I remember walking through those early years with her, trying my best to support her. I was afraid that this bleeding disorder would cause her more grief than joy, and I did everything possible to help alleviate her fears because I remember too well what it felt like to live in fear.
As the mother of two sons with severe hemophilia, I want to wrap my arms around every newly diagnosed parent and tell them that everything will be OK. But when parents are worried about their child with a rare disorder, there are often no words that can bring comfort, even when living with the same condition. It takes firsthand experience for people to understand what it means to live with or raise a child with a bleeding disorder. Encouragement and a listening ear are two of the best things that experienced individuals can offer newly diagnosed families.
Parents of children with a rare condition have a separate experience from their affected child, and their point of view is important to share. While the shock of the diagnosis eventually fades, and the rawness of the emotions that consume a parent become distant memories, the weight of a rare disorder can be overwhelming. It is a weight that may ease over time, but it never completely leaves.
Bleeding Disorders Awareness Month brings a great opportunity to share stories. When you come across a post, take a moment to read the message. Think about how it would feel to be in that person's shoes.
Perhaps this is the time to share your story. Telling the world a story can be frightening but also empowering. The words shared may be exactly what someone else needs to hear.
***
Note: Hemophilia News Today is strictly a news and information website about the disease. It does not provide medical advice, diagnosis, or treatment. This content is not intended to be a substitute for professional medical advice, diagnosis, or treatment. Always seek the advice of your physician or another qualified health provider with any questions you may have regarding a medical condition. Never disregard professional medical advice or delay in seeking it because of something you have read on this website. The opinions expressed in this column are not those of Hemophilia News Today or its parent company, BioNews, and are intended to spark discussion about issues pertaining to hemophilia.