What It Means to Be Rare on Bleeding Disorders Awareness Month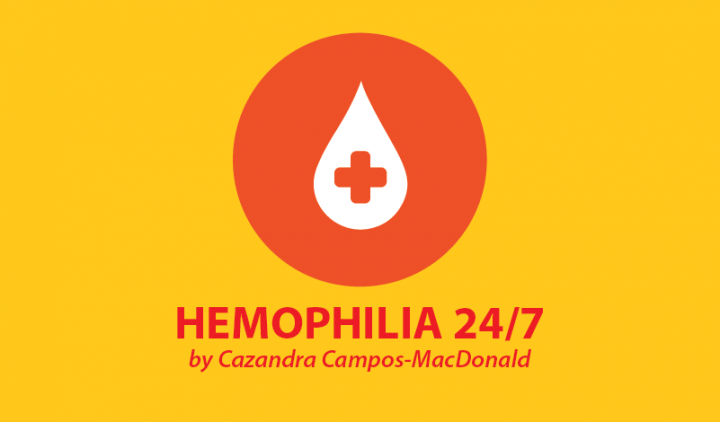 It seems as if there is a day for everything: there's National Wear Red Day, Boss's Day, Rare Disease Day, Love Your Pet Day, and even National Margarita Day. And months are also observed for causes such as Blood Donor Month, Breast Cancer Awareness Month, and National Yoga Month.
From the serious, Mental Health Awareness Month, to the funny, National Pickle Day, many people have a time to celebrate and observe according to their interest or cause.
March is Bleeding Disorders Awareness Month. This month is an opportunity for our community to band together and spread the word about the issues we live with as individuals and families with disorders such as von Willebrand disease and hemophilia.
A bleeding disorder's invisible symptoms cause it to be misunderstood. But we know that just because someone looks fine doesn't mean that they don't have struggles. A person with hemophilia can appear well on the outside while living with chronic pain. Repeated bleeds damage their joints.
While we can't see the inside of the joint, we may notice a limp in the gait of someone with joint damage. They may need a cane or walker, or perhaps a wheelchair. One of the hardest aspects of needing mobility assistance is the judgment from others because the person doesn't look sick. Few people understand the challenges of a rare disorder.
Approximately 400 babies are born with hemophilia A each year in the U.S. That number takes my breath away. Only 400 each year? That statistic makes me think of rare as not unusual or uncommon, but unique and extraordinary. I am not glad that both of my sons live with this rare disorder, but I appreciate the community of people across the country and the world who also share our challenges.
It has been an amazing experience to be the mother of two sons with hemophilia. In the early days of their diagnoses, I felt alone and scared. But I quickly realized that there was a community of people out there who embrace being rare and make the uniqueness of living with hemophilia part of who they are. It is through these extraordinary people that I became part of this rare community that unapologetically speaks up, advocates, and spreads awareness to the world.
***
Note: Hemophilia News Today is strictly a news and information website about the disease. It does not provide medical advice, diagnosis, or treatment. This content is not intended to be a substitute for professional medical advice, diagnosis, or treatment. Always seek the advice of your physician or another qualified health provider with any questions you may have regarding a medical condition. Never disregard professional medical advice or delay in seeking it because of something you have read on this website. The opinions expressed in this column are not those of Hemophilia News Today or its parent company, BioNews Services, and are intended to spark discussion about issues pertaining to hemophilia.