It Costs Nothing to be Nice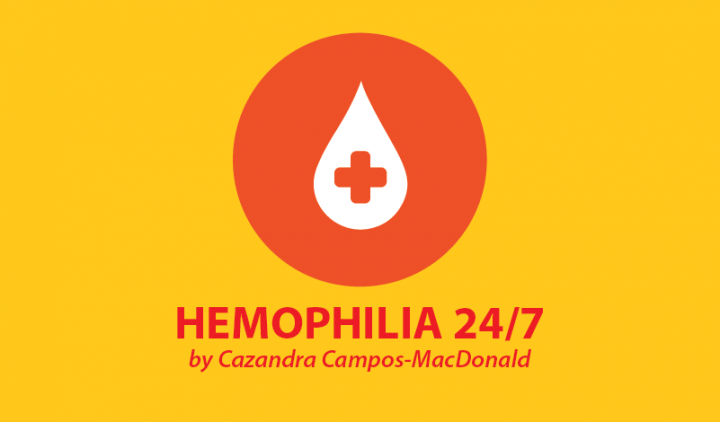 Last year was difficult for my mighty warrior Caeleb. Moving to a new school in a town where everyone knows everyone is not something you wish for as an incoming seventh-grader.
This year was better until I discovered that a couple of boys were bullying Caeleb and he did not speak up.
As a mother to sons with a bleeding disorder, I want nothing more than to protect them. I would love to fight their battles and give them a life of hope and opportunities without being hurt by others. But that is not even close to possible.
Caeleb has endured excruciating physical pain, has missed weeks of school due to bleeds and hospitalizations, and lost his mobility for more than a year. He has been through more than most his age — and more than most my age. Now that his physical issues have improved, I want him to have the full experience of school without being harassed.
There is one lesson I have been teaching my son: It's nice to be popular, but it is more important to be nice. I challenge Caeleb daily to think about the nice things he can do instead of focusing on the ugliness that can be the reality of middle school.
When your health is at stake, you grow up faster than most. The innocence and naiveté that children without health challenges enjoy diminish at an alarming rate.
As parents, we protect our children when they are medically fragile. But once their condition improves and they move forward in school and activities, we see that the emotional fragility lingers.
People don't understand what they have endured, or why they look fine and still need crutches. Children don't understand why their classmate can't participate in contact sports, or why he limps. I can't be there to protect my son when this leads to bullying.
October is National Bullying Prevention Month. It is a time to think about how we can combat bullying. I will make it a point to encourage Caeleb to remember what it is like to be the victim and to try to turn those bad incidents around.
It is a hard lesson to teach that sometimes bullies need to be avoided rather than befriended. But my son can be nice. He can be friendly. He can sit with the child who is alone at lunch. He can befriend a new kid in school.
It costs nothing to be nice. If that is the only thing my son learns, then he is setting himself up for great things to come.
***
Note: Hemophilia News Today is strictly a news and information website about the disease. It does not provide medical advice, diagnosis, or treatment. This content is not intended to be a substitute for professional medical advice, diagnosis, or treatment. Always seek the advice of your physician or another qualified health provider with any questions you may have regarding a medical condition. Never disregard professional medical advice or delay in seeking it because of something you have read on this website. The opinions expressed in this column are not those of Hemophilia News Today or its parent company, BioNews Services, and are intended to spark discussion about issues pertaining to hemophilia.