Change Is Hard, but My Son Realizes He Needs to Take Control of His Health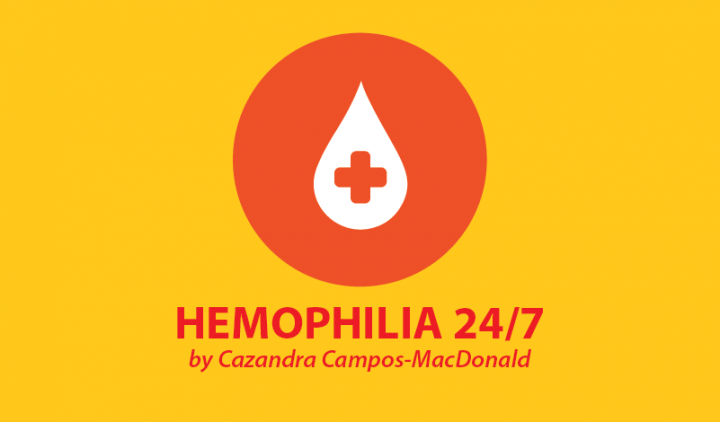 When your children move into adulthood, managing their bleeding disorder becomes their responsibility. I have worked hard to prepare my adult son. He says "adulting" is not fun. I laugh and tell him that he's joined the club.
He has ordered his own factor since middle school, but I have often had to remind him to place the order. The older he got, the further he moved from his prescribed infusion schedule of three times a week. I knew that it was a fight I could not win, but at least he infuses when needed.
Yesterday, he called me while upset because he had to miss work due to a bleed in his hip and ankle. This wasn't the first call from my son about a breakthrough bleed he has had while taking a longer-acting factor product. He infuses twice a week, but the numbers of these bleeds has increased. Fortunately, he has his annual Hemophilia Treatment Center (HTC) visit next week.
Each person has different responses to various treatments. If a factor product is longer acting in the bloodstream, it does not mean that it will reduce bleeds. Unfortunately, this is the case for my son. He has given this medication ample time to see if it works. However, it looks like he may need to change.
My son is not big on change. He prefers to know what to expect and doesn't like surprises. He has an inhibitor history, and the thought that changing products could trigger an inhibitor recurrence is at the back of his mind. Despite my telling him that there is no scientific evidence of this, my son is anxious about changing to a new product.
School starts in the fall, and my son is also working, so he understands that he needs to get his health under control. I would like to attend his HTC appointment with him, but it's no longer my place. He calls me almost every day with a cooking question or a report on the craziness at his job. Today, I spoke honestly with him to encourage him to discuss factor products with his hematologist.
Raising kids is not for the faint of heart. And when they become "adults," the act of letting go is as painful as it is beautiful.
***
Note: Hemophilia News Today is strictly a news and information website about the disease. It does not provide medical advice, diagnosis, or treatment. This content is not intended to be a substitute for professional medical advice, diagnosis, or treatment. Always seek the advice of your physician or another qualified health provider with any questions you may have regarding a medical condition. Never disregard professional medical advice or delay in seeking it because of something you have read on this website. The opinions expressed in this column are not those of Hemophilia News Today or its parent company, BioNews Services, and are intended to spark discussion about issues pertaining to hemophilia.