Limited Choices Make for Hard Realizations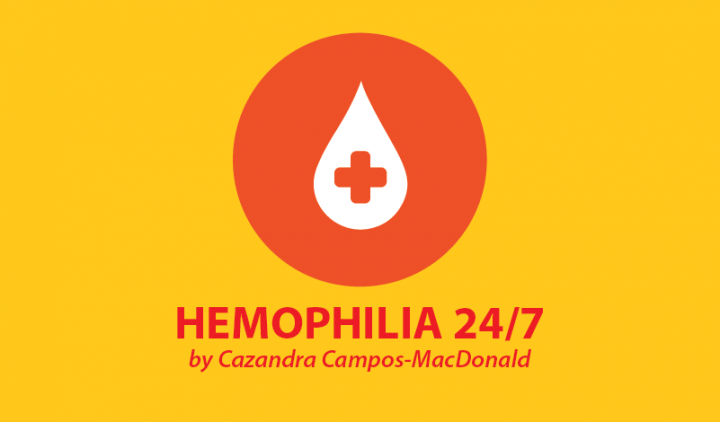 "I wish that I were normal," my mighty warrior Caeleb said as we returned from his recent orthopedic appointment. I looked at him and chuckled. "Son, there is no such thing." I didn't mean to make light of his comment, but the truth is that "normal" is something that people dream about while hoping that their problems will disappear.
Caeleb was upset about what the orthopedic doctor said about his knee and ankle. We had expected the doctor to tell us that a synovectomy would take care of his knee pain, but instead, the doctor referred him to a sports medicine specialist. The report on his ankle was less than hopeful. When Caeleb reaches adulthood, a fusion might be his only option.
Ankle replacements are not as successful as surgeries performed on the knees and hips — at least, not yet. Hopefully, by the time Caeleb must decide about his ankle, better options will be available. But that doesn't help my son right now.
He is upset because his options are limited. When fall and winter weather brings colder temperatures, he experiences increased pain in his knee and ankle. As his mom, I don't know if I should allow him to give in to his pain or push him to move forward. My son missed a recent Friday night football game due to pain. The game was taking place over an hour away, and the cold and dampness of the day didn't help.
One day after school, I had a heartbreaking talk with my son. I wanted to be honest with him. "Caeleb, I know that you hurt, but you will have to learn how to deal with the pain and keep moving," I said. I didn't intend to be tough. I knew that his pain was particularly severe when he couldn't attend the football game because he loves to accompany his friends as part of the school's marching band. He needs to think about how he will handle life with chronic pain. As someone who lives with chronic pain, I know how hard it is to keep moving forward.
On Sunday morning, his knee was still hurting. I shut down my mommy instincts — like Beverly Goldberg — and made him get dressed and ready for church. He grabbed his crutch, and off we went. He could have stayed home from church, but I wanted him to understand that sometimes we are forced to give in to our pain, and at other times, we must work through it. Afterward, he even made it to lunch.
It's hard to see my child in pain. When an active bleed was the culprit, I knew that once the factor was administered, the bleed would resolve in time. But the damage done by the numerous bleeds in his knee and ankle can't be treated with factor. I wish it were that simple. Now we move onto the next stage of his journey: living with chronic pain.
Perhaps the reason for my experience with chronic pain over several years is that my son will have someone to understand and help him. I can be that person, but I wish that I could take away his pain.
***
Note: Hemophilia News Today is strictly a news and information website about the disease. It does not provide medical advice, diagnosis, or treatment. This content is not intended to be a substitute for professional medical advice, diagnosis, or treatment. Always seek the advice of your physician or another qualified health provider with any questions you may have regarding a medical condition. Never disregard professional medical advice or delay in seeking it because of something you have read on this website. The opinions expressed in this column are not those of Hemophilia News Today or its parent company, BioNews Services, and are intended to spark discussion about issues pertaining to hemophilia.