Physical Therapy Snapped Us Out of Complacency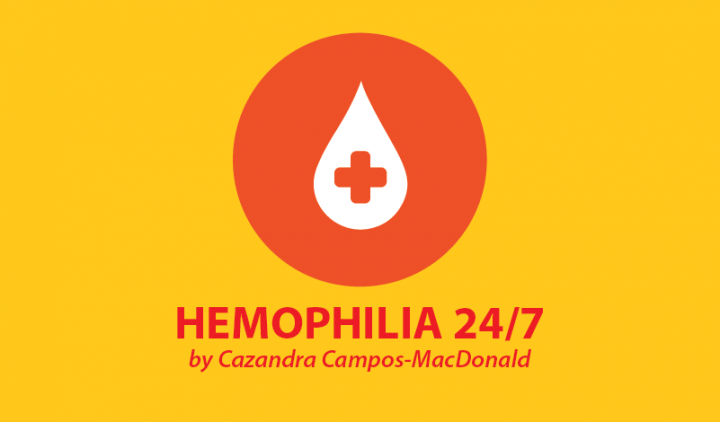 When you are around someone day in and day out, there are things that you don't notice. A few pounds lost, a change in mood, or even a change in their daily habits. My 14-year-old son Caeleb has endured quite a bit of trauma over the years as a result of his hemophilia. Now that we are in a season of "normal," I forget that those years of trauma have left lasting changes.
Caeleb has two target joints. His right knee and ankle have endured repeated bleeds, and the onset of a single bleed means that damage has occurred inside the joint. One year, he could not extend his right leg fully. Imagine the pain from the amount of damage that was being done that year.
I see him daily, and I am grateful that he is walking. He walks to and from school most days, but he is not active in sports because of his physical limitations. Instead, he participates in the marching band. I think he is doing well. But when he has moments of extreme pain that compromise his walking, I realize more needs to be done to improve his quality of life.
In the past, physical therapy has been helpful to Caeleb. Because of his recurring pain, his hematologist encouraged us to get him back into it. Caeleb was not thrilled by the idea, but his dad took him for a consultation last week.
When he arrived home afterward, Caeleb showed me how his range of motion in his right ankle was not the same as in the left one. It took this consultation for him to see that there is damage and that work needs to be done. I, too, was snapped out of complacency. Physical therapy is now a priority. Simply seeing him walking and doing the normal activities of the day is not enough. In order to get him to a place where his quality of life can improve, physical therapy needs to have a place of importance in our week.
I never dreamed that as the mother of a son with hemophilia, I would struggle with complacency. Hemophilia is no longer the center of our lives, and it is easy to leave the yucky memories of what it brought into our lives in the past.
But to keep moving forward, remembering the past is sometimes necessary.
***
Note: Hemophilia News Today is strictly a news and information website about the disease. It does not provide medical advice, diagnosis, or treatment. This content is not intended to be a substitute for professional medical advice, diagnosis, or treatment. Always seek the advice of your physician or another qualified health provider with any questions you may have regarding a medical condition. Never disregard professional medical advice or delay in seeking it because of something you have read on this website. The opinions expressed in this column are not those of Hemophilia News Today or its parent company, BioNews Services, and are intended to spark discussion about issues pertaining to hemophilia.