How to Connect and Share with Others in the Bleeding Disorder Community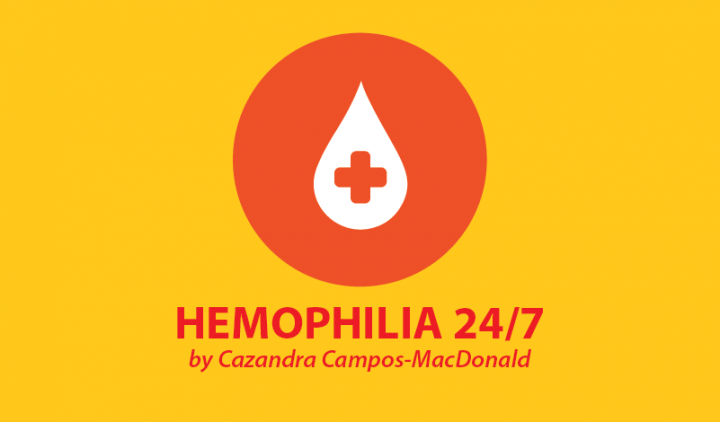 Organizations such as the Hemophilia Federation of America and the National Hemophilia Foundation provide the bleeding disorder community with a wide array of resources, support, and platforms to connect with others.
The National Hemophilia Foundation held its annual meeting recently, and I watched as friends in the community posted photos on social media and shared about connecting with people across the country. I was disappointed that I couldn't attend the event, which led me to think about those who are not connected.
What about those people around the world who are living with a bleeding disorder and unaware of the organizations that provide such valuable resources and opportunities? How do we, as a community, get the information out there?
Tell your story
Every chance you get to share your story, do it. Don't let your fear of speaking in front of people stop you. Your audience may be in the hundreds or a small gathering; regardless of the group's size, use your voice to spread awareness. You'll never know who needs to hear your story until you share it.
Talk to providers
If you have a child with a bleeding disorder, a bleeding disorder specialist will be aware of your child's condition. But it's also a good idea to ensure that all of your healthcare providers are fully informed. A doctor may remember your story and ask for your help when they encounter another patient with the same diagnosis.
Use social media
Some of us connect with family, friends, and others via social media. If you are comfortable with sharing your story online, take some time to post about your experiences. March is Bleeding Disorder Awareness Month, and it's a good opportunity to educate your family and friends. Your posts could include some interesting facts, your challenges, and your victories over your bleeding disorder.
If you are not ready to share your experiences, begin by writing your story down. Use a notepad to describe a memory of a time when your bleeding disorder was the main attraction. The more you write about your story, the more at ease you will be if you decide to share publicly. While you might not want to advocate in this way, being prepared will come in handy if someone unexpectedly asks you about your experience or seeks your advice. Advocating on a one-on-one level can be one of the most effective ways to help someone else in your community.
***
Note: Hemophilia News Today is strictly a news and information website about the disease. It does not provide medical advice, diagnosis, or treatment. This content is not intended to be a substitute for professional medical advice, diagnosis, or treatment. Always seek the advice of your physician or another qualified health provider with any questions you may have regarding a medical condition. Never disregard professional medical advice or delay in seeking it because of something you have read on this website. The opinions expressed in this column are not those of Hemophilia News Today or its parent company, BioNews Services, and are intended to spark discussion about issues pertaining to hemophilia.