In Times of Crisis, Hope Reigns Supreme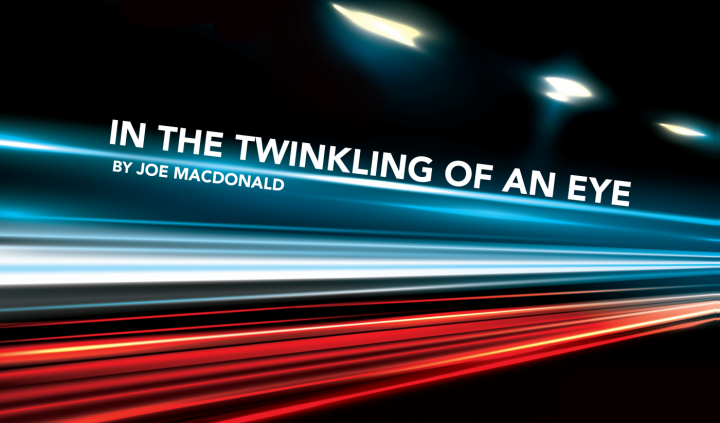 With all the issues surrounding the new coronavirus, I can't help remembering about 15 years ago when we faced the possibilities of a medical shortage in the bleeding disorders community.
A shortage of factor VIII meant that many in the hemophilia population faced a lack of medicine to treat our loved ones. We did not know how long the problem would last, or if we needed to change treatment plans until the crisis ended. How would families meet medical needs but keep as many vials of factor VIII as required?
We panicked because we didn't know how our lives might change. Our oldest son, "MacDonald the Older," never had a joint bleed. Would there be a time that our inability to get medicine might result in horrible bleeding episodes? What if he hit his head and started bleeding into the brain?
The "what ifs" ate our lunch as they preoccupied every thought during our days. The feeling of a loss of control proved overwhelming. I felt helpless and frustrated because I couldn't protect my boy. How could I keep him safe from the horrible possibilities that may happen?
Time passed, and the shortage came to an end. Our fears subsided, we continued to look beyond the "what ifs" and set our sights on the possibilities that lay ahead of us. Having endured the worst of times, we sailed into the best of times. Life returned to normal, and joy replaced anxiety.
We took away from our experience several valuable lessons that serve us well during this time of uncertainty. First, this too shall pass. We will not live in a state of change forever. As darkness gives way to the dawn, chaos surrenders itself to restoration and order.
During the factor shortage, anxiety ruled my life, and the more I tried to deny my feelings, the worse I felt. This event led me to the second lesson I learned: It is OK to feel off balance. Healing occurs when I stop pushing my feelings aside and embrace them. I lean into my truth, and by doing so, I find a sense of quietness, and from there, peace is possible.
The third lesson is to always maintain hope through the roughest of times. Hope reminds us that the future provides us with a reality post-crisis. Circumstances change, and with them come new possibilities. Opening our minds to the awareness that life never stands still allows us to transport ourselves into a world free from our current struggles.
Another lesson we learned concerned rediscovering hobbies that bring us joy. I love to work and solve jigsaw puzzles. When everything appears to be in chaos, I have something to fix; I restore order. I maintain control as I match one piece to another.
I also process different events throughout my day. The act of puzzling centers me and quietens the loud voices in my head. As I arrange the physical clutter, I discover ways to approach the areas that bring me the most stress. I leave a session filled with more strength and hope.
Another important lesson that we learned involved a personal commitment to remain connected to one another. My youngest son, "MacDonald the Younger," and I love to build Lego sets. We have a great time together by talking as we attach the parts.
Family movie time also is a great way to bring us all together. We discovered that by investing more time in each other, fear loses its grip on us.
This health crisis the world faces will eventually end. Stores will open, and social distancing will leave our vocabulary. Fear will cease to hold its awful grip on us.
Routine will be a welcomed guess. For now, let hope serve as our guiding source. Let us remember to keep the first thing at the top of our list: the love we have for one another.
***
Note: Hemophilia News Today is strictly a news and information website about the disease. It does not provide medical advice, diagnosis, or treatment. This content is not intended to be a substitute for professional medical advice, diagnosis, or treatment. Always seek the advice of your physician or another qualified health provider with any questions you may have regarding a medical condition. Never disregard professional medical advice or delay in seeking it because of something you have read on this website. The opinions expressed in this column are not those of Hemophilia News Today or its parent company, BioNews Services, and are intended to spark discussion about issues pertaining to hemophilia.