December Is the Time to Take Inventory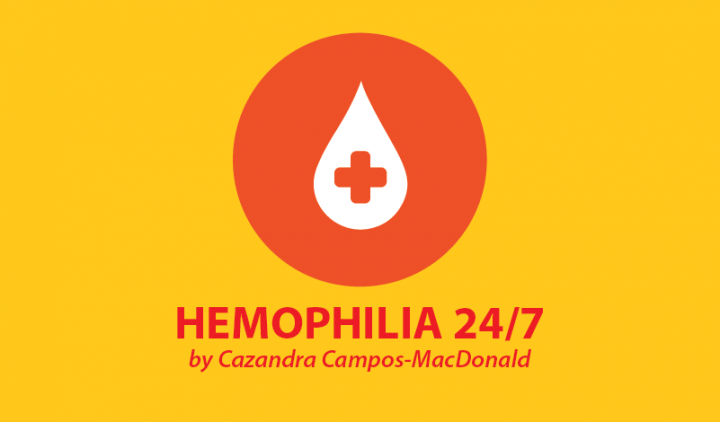 Many people see spring as the season for cleaning. Winter months call for homes to be closed tightly to keep the heat in and the winter chill out. Spring allows for the opening of windows to clean the soot and grime that accumulates over the colder season.
I normally do a good deep cleaning every year in December, but it is not simply my home that needs it at this time of year.
When hemophilia was the center of my home, taking inventory of factor and medical supplies was an ongoing task. This was necessary simply because the number of boxes of factor and ancillaries could easily become overwhelming. There were periods when a monthly shipment produced 10 large, insulated boxes. The sheer amount of trash was overwhelming. I took inventory weekly to keep my sanity.
Now that we are using Hemlibra (emicizumab-kxwh), I am continuously amazed that inventory is no longer at the top of my to-do list. Medication and supplies for a month of my son Caeleb's treatment can be carried in one small box with one hand. One hand. Three years of this protocol and I am still bewildered at the ease of his treatment and the results.
Not everyone is as fortunate. Many people with hemophilia still receive numerous boxes of factor and supplies, and keeping everything organized is a challenge. Perhaps the end of the year may be an optimal time to evaluate the amount of supplies on hand.
With insurance plans changing at the beginning of the calendar year, it is important to ensure that enough supplies and product are on hand for the transition from one insurance plan to another. Having extra supplies available can make for fewer stressful moments when waiting on the first shipment to come under the care of a new insurance provider.
Planning is crucial when living with a chronic illness. Take a moment to get rid of the supplies that aren't being used. Talk to your local pharmacist to find out the safest way to discard or donate items. They may have the name of organizations in need.
Taking a few steps to ensure that everything needed is in place will help in a person's overall care. Starting off the new year with a fresh mindset and a well-stocked, organized inventory can help the management of a bleeding disorder run a little more smoothly.
***
Note: Hemophilia News Today is strictly a news and information website about the disease. It does not provide medical advice, diagnosis, or treatment. This content is not intended to be a substitute for professional medical advice, diagnosis, or treatment. Always seek the advice of your physician or another qualified health provider with any questions you may have regarding a medical condition. Never disregard professional medical advice or delay in seeking it because of something you have read on this website. The opinions expressed in this column are not those of Hemophilia News Today or its parent company, BioNews, and are intended to spark discussion about issues pertaining to hemophilia.