An Upcoming Appointment Stirs Up Painful Memories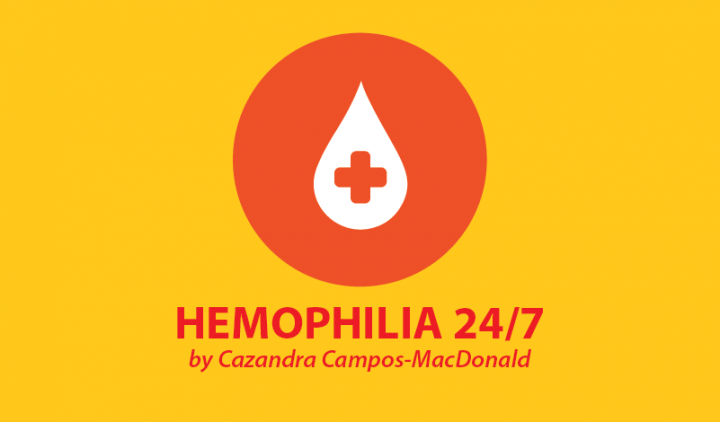 I am a big list maker. Each day I start with a list of tasks that I need to accomplish. I find it gratifying to cross through each item once I've completed the job.
Grocery lists, errands, and meal ideas are some of the elements on my agenda. I also make notes for my doctor's visits. If I attend an appointment without a list, I will invariably forget to ask a question during the consultation. I'll remember it after I've left the clinic, and then I'll have to get in touch with the office to request a response to my question — which can take time.
We have an important appointment coming up this week, and I'm struggling with compiling my list. I'll be taking my son, Caeleb, to see an orthopedic surgeon. For several months, he has been dealing with significant pain in his right knee and right ankle. Some days his pain is nonexistent; on others he needs to use crutches to get around at school.
A recent MRI confirmed what I already knew: Caeleb has severe joint damage in his knee and ankle. It is almost "bone on bone" in places. Repeated bleeds have worn away the cartilage. We've been waiting a while to see the specialist, and now the appointment is mere days away.
For the past five years, my son has had no bleeds, despite having an inhibitor. It's a wonderful thing. He doesn't have regular doctor's visits anymore, yet he is keeping his hemophilia under control. I have become accustomed to hemophilia no longer being at the center of our world. But this upcoming appointment has me a little nervous.
I'm unsure if I am worried about the possible solution, a synovectomy, or if I am unsettled about walking into the doctor's office with my son. When I enter a hospital or clinic, memories of previous appointments and hospital stays instantly come flooding back. I'm getting ready to face that feeling.
Right now, I'm focusing on research into possible treatment options and figuring out questions to ask at the appointment.

I'm familiar with post-traumatic stress disorder, as both my son and I have experienced it. I'm prepared for the memories that will be prompted by the smell of the doctor's office because I need to keep my attention on the questions I need to ask.
The further I move away from the trauma that hemophilia has inflicted on my family, the more sensitive I become to reminders of the past. I can't let memories rule my world — I need to be ready to deal with them as they arise.
***
Note: Hemophilia News Today is strictly a news and information website about the disease. It does not provide medical advice, diagnosis, or treatment. This content is not intended to be a substitute for professional medical advice, diagnosis, or treatment. Always seek the advice of your physician or another qualified health provider with any questions you may have regarding a medical condition. Never disregard professional medical advice or delay in seeking it because of something you have read on this website. The opinions expressed in this column are not those of Hemophilia News Today or its parent company, BioNews Services, and are intended to spark discussion about issues pertaining to hemophilia.