Facing Our Fears and Discovering Freedom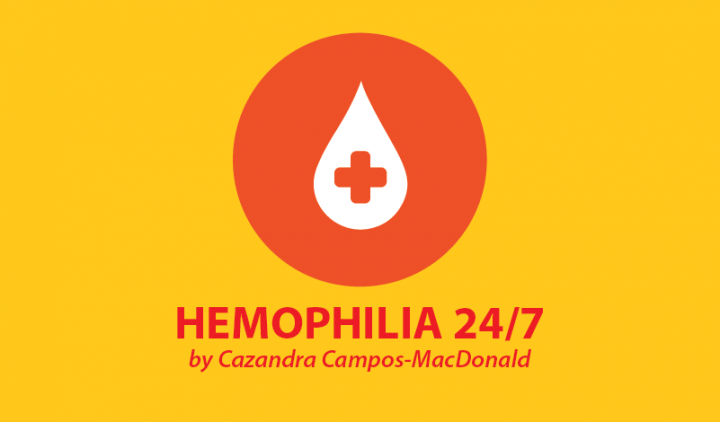 A new mom recently called me to share her concerns and to ask questions about choosing a new treatment for her son. She needed a listening ear, and just thinking about the possibility that her little boy might never need an implanted port gave me chills.
I thought back to the early days of learning to infuse. Unlike other illness that require the administration of a medication orally or subcutaneously, hemophilia A for many years required intravenous administration, so finding a vein was necessary. Learning how to infuse yourself or your child was an important part of life.
During the early years of living with a baby son who had hemophilia, I felt trapped. Some of what I felt came from fear — of the next bleed, of not knowing what to do, and even of how my child would react.
The biggest part of feeling trapped led back to the physical part of not wanting to leave my home. I was so scared to be out running errands, visiting friends, or even going to work, because I wouldn't be in the controlled environment of my home. The infusion supplies were at home, and the home care nurse could arrive there quickly, so it felt safer.
Adding to the fear was that I felt I had no control. I couldn't infuse my son, and I had to rely on others to ensure he had factor administered. It was a helpless feeling.
When my eldest son, Julian, was 1, he tore his frenulum. That led to a bleed that seemed to linger the entire summer. Eventually, he tested positive for an inhibitor and started immune tolerance therapy, which meant he needed daily infusions. A port was the only answer. It was terrifying to think about a device being placed inside my son, but I knew this was the only way we would be able to properly treat him every day.
My husband, Joe, and I learned how to access the port. Doing so was overwhelming, but we eventually learned how to use a sterile technique and administer Julian's factor. Not only did we gain control of his hemophilia, we also gained control of something we had lost after Julian was born: our freedom.
Traveling became a possibility again, which was exciting. Joe and I took along a bag of supplies and factor when we were away for extended periods. Knowing we could stop and infuse Julian at a moment's notice was liberating.
I'll never forget the moment I packed a factor bag and left the house with my young son, knowing that I could infuse him. Moving about in the world on my own terms was something I had taken for granted until hemophilia came into my life.
I know what it's like to be so dependent on others that you become paralyzed with fear. When you work to move past your fears, it is amazing how life can change.
With the new treatments in our current world, the future is filled with hope.
***
Note: Hemophilia News Today is strictly a news and information website about the disease. It does not provide medical advice, diagnosis, or treatment. This content is not intended to be a substitute for professional medical advice, diagnosis, or treatment. Always seek the advice of your physician or another qualified health provider with any questions you may have regarding a medical condition. Never disregard professional medical advice or delay in seeking it because of something you have read on this website. The opinions expressed in this column are not those of Hemophilia News Today or its parent company, BioNews, and are intended to spark discussion about issues pertaining to hemophilia.