The Fear of Different: Standing Up Against the Bullies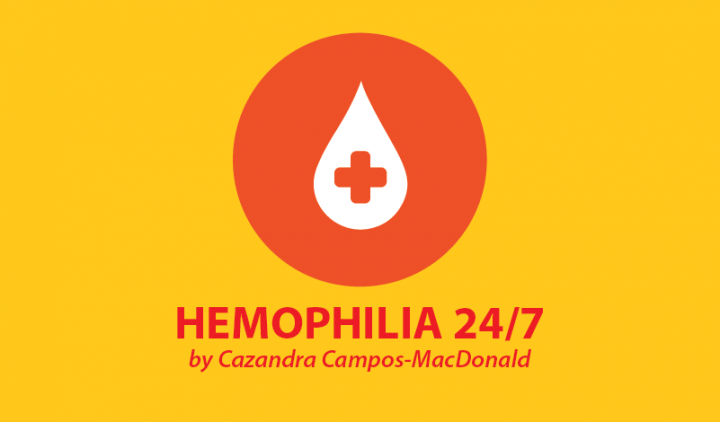 I have never heard anyone say, "I wish I could relive middle school." It is a time when bodies rage with hormones and kids are gangly and awkward with acne and questions. It is also a time when grace is not extended to others.
Kids can be mean. When my youngest son, Caeleb, was in sixth grade, he encountered intense bullying simply because he was different. Caeleb had finished two normal years of school before the bullying started. Additionally, in the fourth and fifth grades, he didn't have to miss several days of school because of bleeds, like he did later on. These were his years as a "normal" kid in school.
But when Caeleb entered sixth grade, he encountered some boys who tormented him for sport.
In one ongoing confrontation, Caeleb was minding his own business on the school bus when a group of older boys began teasing him. This went on for a few weeks until he finally told me what was happening.
Then, one of the boys slapped Caeleb in the face before my son got off the bus. I immediately called the school and the bus barn to get to the bottom of the incident. When Caeleb understood what the boys were saying, he was perplexed.
They were harassing Caeleb because of the leather band he wore on his wrist. It was his MedicAlert ID. Caeleb was following the doctor's orders by wearing his MedicAlert ID, yet he was teased and bullied relentlessly for doing the right thing.
This may not sound like much, but for an 11-year-old boy trying his best to fit in, it was extremely upsetting. When that older boy slapped my son, I almost lost my mind.
Eventually, the boys were reprimanded, but the damage was done. Caeleb had been attacked because he was different. Fear of the unknown has a funny way of affecting people. Even kids can feel threatened by something that looks different.
Unfortunately, when you live with a chronic illness, it's easy to become a target. Instead of asking questions and trying to understand what is different, attacking and belittling a person is often what makes a bully feel powerful.
October is National Bullying Prevention Month. While many kids are not physically in school this month, there are ways to get the conversation started. Visit the Stomp Out Bullying website for ideas on how to talk with your kids and loved ones.
Standing up for others helps to end hatred. It helps victims of bullying know they are important, loved, and more than enough.
***
Note: Hemophilia News Today is strictly a news and information website about the disease. It does not provide medical advice, diagnosis, or treatment. This content is not intended to be a substitute for professional medical advice, diagnosis, or treatment. Always seek the advice of your physician or another qualified health provider with any questions you may have regarding a medical condition. Never disregard professional medical advice or delay in seeking it because of something you have read on this website. The opinions expressed in this column are not those of Hemophilia News Today or its parent company, BioNews, and are intended to spark discussion about issues pertaining to hemophilia.