Getting a Flu Shot Was a Chance for My Son to Be Empowered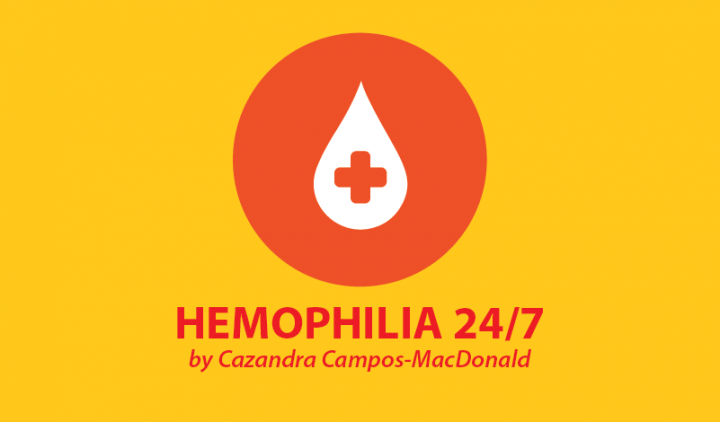 Immunizations are sometimes tricky when a child has a bleeding disorder. The shots can cause bruising and swelling at the injection site, or even a muscle bleed. Each person is different, but nevertheless, precautions must be taken.
When my children needed immunizations, I always gave them a dose of factor before going to the doctor. Fortunately, they never had serious issues with them. Although my boys handled their immunizations well, I never went out of my way to insist that they get flu shots. Why give them an extra shot if it is not required?
My youngest son, Caeleb, had serious issues with his hemophilia, and anything above and beyond what was needed was not on my radar. But this year is different.
I feel that this is the year to make sure Caeleb gets a flu shot. Anything I can do to ensure that my son stays healthy in the time of COVID-19 is something that must be done. His hemophilia is well under control as he continues taking Hemlibra (emicizumab) twice a month, and he has not had bleeding, which is amazing.
On the way to our local drugstore, I realized I needed to talk to him about his shot. I have taken so much for granted over the past few years because his treatment gives him a fantastic quality of life. It is easy for him to live as if he does not have a bleeding disorder, and our trip to get his flu shot was filled with reminders.
Caeleb is 14, so many would say I should speak on his behalf, but I disagree. He needs to take charge of his disorder, and sometimes the smallest things can help empower him in his own care. I talked to him about what he should say to the pharmacist and made sure he understood the importance of doing it himself.
Caeleb went into the exam room while I waited outside the door. He told the pharmacist that he has hemophilia and needed his shot to be injected under the skin, not into the muscle.
That was it.
It may not sound like a monumental event, but in that moment, Caeleb took charge. Many would agree that a young man with severe hemophilia would need to do these things to advocate for himself, but when a treatment comes along that helps someone go from bleeding into their joints constantly to not having a bleed in over four years, it is a victory.
That moment really snaps someone out of complacency, reminds them of their disorder, and gives them the opportunity to speak up and advocate, and then go back to living an empowered life. I never dreamed my son would be in this position at 14.
Caeleb can take a flu shot with ease. It gave him a chance to advocate for himself and served as a reminder that he has come a long way on his hemophilia journey. A flu shot is a seemingly routine thing that many do without a second thought. Today, I give great thanks that Caeleb is now one of those people.
***
Note: Hemophilia News Today is strictly a news and information website about the disease. It does not provide medical advice, diagnosis, or treatment. This content is not intended to be a substitute for professional medical advice, diagnosis, or treatment. Always seek the advice of your physician or another qualified health provider with any questions you may have regarding a medical condition. Never disregard professional medical advice or delay in seeking it because of something you have read on this website. The opinions expressed in this column are not those of Hemophilia News Today or its parent company, BioNews, and are intended to spark discussion about issues pertaining to hemophilia.