A Letter to Those Who Mean Well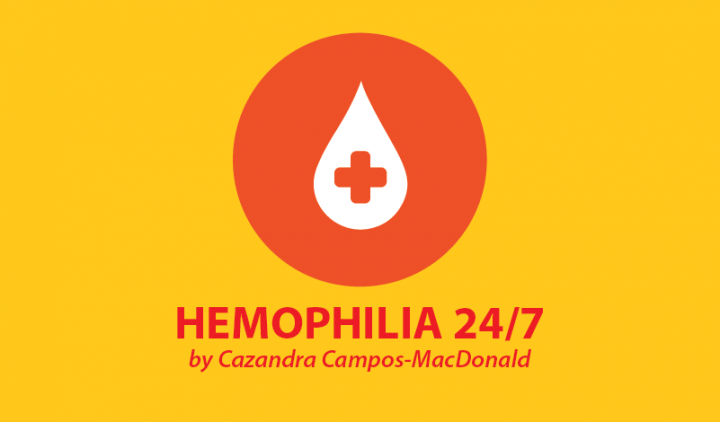 Dear Friend,
We live in a world where people want to help each other. I know you mean well, but there are a few things I need you to understand.
When I tell you that my son is having a bleed and is in pain, don't feel sorry for me. You probably have no idea what to say, so just listen. Hand me a tissue as I cry, or comfort me with a hug. I don't need a solution. I am well-versed in hemophilia and inhibitors, and I am doing the best I can for my son.
Know that I get overwhelmed. I may seem put together on the outside when so often I am crumbling on the inside. And letting my son and my family see my devastation and hopelessness is not an option. You are the only one with whom I can let my guard down — even if just for a second — and release my emotions so that I can be prepared for the next battle.
I need you to see me as more than a mom with a really sick child. It is a weight that I carry, and if you allow me to release that weight, I can catch my breath and feel whole for a moment. With your help, I can recharge and focus.
You have no idea how much I need you.
Don't tell me that I am strong: I know I am. But even the strong have moments of weakness. I need you to help me through those moments.
Don't tell me that I never will be given more than I can handle. I will definitely have more than I can handle. It is part of life. Hearing a platitude that is meant to comfort doesn't help. I don't need reassurance through hollow promises. I need truth. And my friendship with you is one that gives me truth in the darkest of hours.
I don't always know what I need when you ask how you can help. Use your intuition and just show up. Sometimes the simplest of gestures are the most meaningful. Come to the hospital and sit with me. Better yet, sit with my son while I take a shower or run home to see my family. Being present is the best gift of all.
You don't need to feel pressured to say the right words. Sometimes there are no words. Be present. I know your heart breaks for me and my family, so don't try to fix anything.
In time, things will get better simply because you were my friend.
***
Note: Hemophilia News Today is strictly a news and information website about the disease. It does not provide medical advice, diagnosis, or treatment. This content is not intended to be a substitute for professional medical advice, diagnosis, or treatment. Always seek the advice of your physician or another qualified health provider with any questions you may have regarding a medical condition. Never disregard professional medical advice or delay in seeking it because of something you have read on this website. The opinions expressed in this column are not those of Hemophilia News Today or its parent company, BioNews Services, and are intended to spark discussion about issues pertaining to hemophilia.