A Life-changing Second Opinion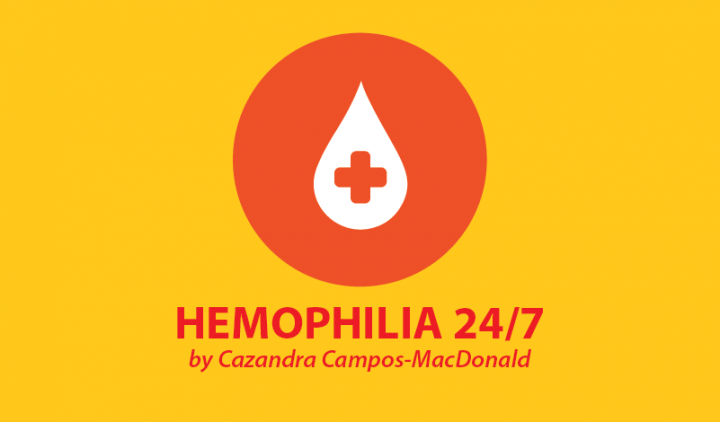 I am a fierce advocate for my sons. I question doctors professionally. I say no and ask for other options. I have even found new research and treatment options to offer physicians. I do not give up and even risk being known as one of those moms. If I do not advocate for my sons, who will?
The journey of my youngest son, Caeleb, with hemophilia and an inhibitor pushed me to places I never imagined I would venture. Several years ago, my husband and I met with Caeleb's hematologist. Though uncomfortable, it was the best thing we ever did for our son.
The hemophilia treatment center (HTC) where we took Caeleb was in a transitional phase as they searched for a new director. It was a devastating loss for the community when a beloved doctor left for another position.
Caeleb's inhibitor was not a textbook case. According to the book "Managing Your Child's Inhibitor" by Laureen A. Kelley and Paul Clement, "An inhibitor is an antibody directed against factor. It develops when the immune system doesn't recognize either factor VIII or factor IX, and identifies infused clotting factor as a foreign and possibly dangerous protein."
No inhibitor is predictable, but Caeleb couldn't start immune tolerance therapy — daily infusions of large quantities of factor VIII — to override the inhibitor because his inhibitor levels were too high. To top it off, he developed an allergy to factor VIII. His case was unique.
My husband and I were nervous about meeting with the interim director. We needed to know if he thought getting a second opinion on Caeleb's case would be beneficial. We did not want him to feel that we did not believe in the abilities of the HTC staff, but with the difficulty of Caeleb's situation, we felt it necessary to get a second opinion.
When we thoughtfully approached the idea of going to an HTC in another city, Denver, our doctor almost leapt out of his seat and said yes. I have never experienced such an overwhelming sense of relief. The last thing I wanted was to alienate those at the former HTC who took such wonderful care of both my sons. The doctor remarked that he was out of ideas and would work with Denver to get to the bottom of Caeleb's complications.
If my children did not have a chronic condition, I would never have thought to challenge a doctor's advice. People sometimes believe the idea that a doctor is always right. When I first got involved in the bleeding disorder community, I heard the opposite. Stories of how parents challenged a physician's decision, demanded a different treatment, and even requested a specific kind of factor blew my mind. I wondered if I would ever do that. Or if I would ever need to.
I did.
If you are considering a second opinion for your medical condition, get one. Do not think twice. When I took charge and had a respectful, informed conversation with my son's doctor, getting a second opinion was a no-brainer for everyone involved. Do not let fear stand in the way of getting a second opinion. It could very possibly change your life.
***
Note: Hemophilia News Today is strictly a news and information website about the disease. It does not provide medical advice, diagnosis, or treatment. This content is not intended to be a substitute for professional medical advice, diagnosis, or treatment. Always seek the advice of your physician or another qualified health provider with any questions you may have regarding a medical condition. Never disregard professional medical advice or delay in seeking it because of something you have read on this website. The opinions expressed in this column are not those of Hemophilia News Today or its parent company, BioNews, and are intended to spark discussion about issues pertaining to hemophilia.