My House Move Sparked Memories of Previous Bleeds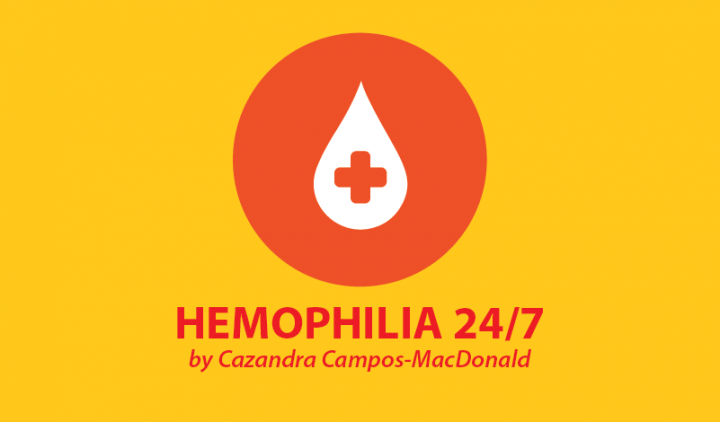 My family just moved. My husband's job has led us on another adventure. With moving comes boxes. They are everywhere, and we are in the midst of finding our way in a new house, and a new town. So far, things have gone well despite the stress of moving. As I sit in my new home office, my husband and my youngest son are sitting on the floor next to my desk discussing the issues of life. My son, Caeleb, asked me what I was writing, and I told him it was my "hemophilia column." The three of us started talking about needing to flush his port the following day, and Caeleb asked whether his port would be removed. "Probably so," my husband told him. "We need to make sure Hemlibra is doing its job."
My son said, "Yeah, I remember in second grade when my knee would start hurting in the middle of class." Wow. Caeleb started to share his memories of the bleeds he has had in the past. It seems like so long ago since he has bled. But I haven't really thought about what he remembers from what we called his "terrible-awful-no-good-very-bad year" — second grade. His perspective is much different to mine as a caregiver. He talked about what his pain felt like,  describing it as "the underworld."
As a mom, a carrier who is asymptomatic, I will never understand the pain he and my oldest son have experienced. What I do remember are the seemingly endless hours I would sit by Caeleb at home with ice packs on his knee, monitoring his schedule of pain meds, and hoping and praying the swelling in his knee would subside. It seemed like his bleeds lasted an eternity.
I remember those days. And when I look at life now, I am amazed.
The last joint bleed that Caeleb had was in February 2014. Yes, it has been over four years. With daily infusions of factor that kept his bleeds at bay, despite his inhibitor, to dosing once a week with Hemlibra (emicizumab-kxwh), his quality of life has upgraded to a level of which I had previously only dreamed. And not only has his quality of life improved but so too has the quality of life for our family.
As grateful as I am with Caeleb's good fortune, his bleeding disorder has changed our lives. I remember those who are struggling. The newly- diagnosed families trying to figure out what the future looks like for their child. The patients who can't find a treatment that works. The caregivers who are desperate to find answers. I know what it is like to be in these situations and today I remember and acknowledge their struggle.
You are not alone. It will get better.
***
Note: Hemophilia News Today is strictly a news and information website about the disease. It does not provide medical advice, diagnosis, or treatment. This content is not intended to be a substitute for professional medical advice, diagnosis, or treatment. Always seek the advice of your physician or another qualified health provider with any questions you may have regarding a medical condition. Never disregard professional medical advice or delay in seeking it because of something you have read on this website. The opinions expressed in this column are not those of Hemophilia News Today or its parent company, BioNews Services, and are intended to spark discussion about issues pertaining to hemophilia.