Hemophilia and the Holidays: Always Thankful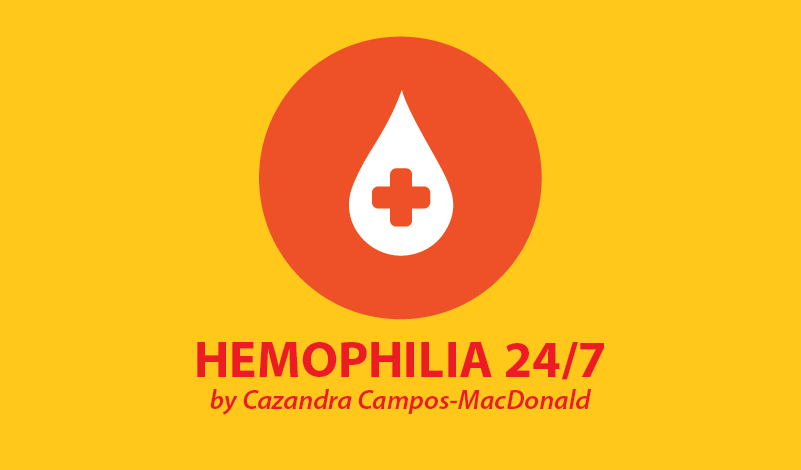 When I am asked how Thanksgiving was for my family, I tell people that my little family ate a feast at home, watched television and relaxed. It was uneventful, nothing exciting. And that is exciting in itself.
When you live with a bleeding disorder, your life can be turned upside down within moments and your plans go out the window. For the past few years, life with my two sons with severe hemophilia (one with an inhibitor) has been uneventful and routine. My mighty 11-year old warrior, Caeleb, recently had a new port placed, but even that was no problem. He missed one day of school and was back to his routine.
Life. Is. Good.
I find that in this current season of hemophilia, with everything going well, it is easy to forget what life was like when hemophilia was the center of our lives only a few years ago. For several years, my family could not make a move without thinking about hemophilia, and it was debilitating for my warrior. During one hospital stay, our hematologist even sat us down and said, "Joe, Cazandra, we need to figure out how to not let hemophilia control your lives." I remember that moment vividly and it seems as if it was a lifetime ago, and for that I am extremely thankful.
When I read the Facebook postings of many of my "bleeding folk" friends and I hear of their struggles and the pain their children are enduring, I am transported back to the hospital. Instead of shaking my head and remembering the pain and despair, I give thanks for the doctors and nurses, the technicians and the child life workers who care for my son and our family.
I am thankful this season for the people I have met whose paths I never would have crossed if not for hemophilia. The times we would spend sharing our stories and finding strength from each other, to the moments we would enjoy each other at conferences and meetings. They have become my family.
A hemophilia mom in my community recently posted on Facebook that her son was having a gastrointestinal bleed and was hospitalized. I could hear the anxiety and fear in her post and I made it a point to go for a short visit to the hospital the next day. I gave her a hug, talked to her little warrior and passed along some needed reassurance. It was in that moment that I was overcome with gratitude. Not just because my son was not the one in the hospital, but because I was able to comfort another mom. I am very grateful for those moments with her. Thankful.
This holiday season is difficult when a bleeding disorder is the center of the family. Reach out to those who are going through the tough times. Send an encouraging word, stop by the hospital, send a gift card for online music, games or a meal. And in those moments, give thanks for good health, food on the table and presents under the tree.
I even give thanks for hemophilia, because I have a family I never imagined possible.
***
Note: Hemophilia News Today is strictly a news and information website about the disease. It does not provide medical advice, diagnosis or treatment. This content is not intended to be a substitute for professional medical advice, diagnosis, or treatment. Always seek the advice of your physician or another qualified health provider with any questions you may have regarding a medical condition. Never disregard professional medical advice or delay in seeking it because of something you have read on this website. The opinions expressed in this column are not those of Hemophilia News Today or its parent company, BioNews Services, and are intended to spark discussion about issues pertaining to hemophilia.