This Thanksgiving, I'm Grateful for Family and Peace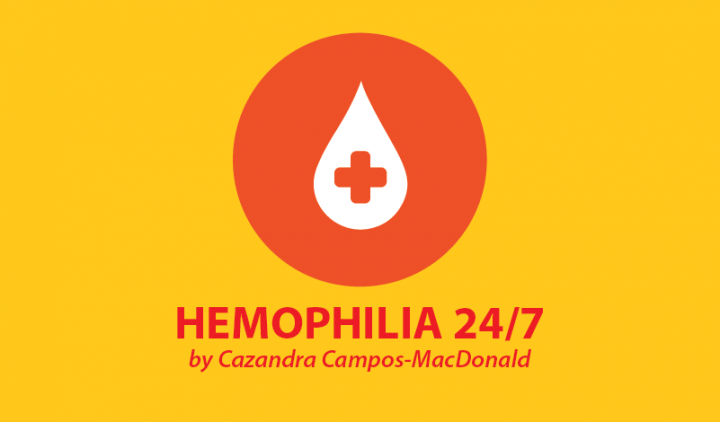 The Thanksgiving holiday is upon us. It's my favorite time of year. Family feasts, playing games, going to the movies, and watching football are some of the traditions that many of us hold dear. One Thanksgiving tradition my family keeps is that each person at the dinner table shares something for which he or she feels grateful.
My family is thankful for many things — most of all that hemophilia is no longer the center of our world. While we celebrate with our families, we forget that some people are in the hospital with their loved ones.
A mom is watching her child scream in pain because the medications are not working. She's unable to rest on the bed allocated for parents because her back aches from the worry and the hours spent by her child's bedside. A dad is up at night with his child who cannot sleep because of joints so painful they feel as if they are on fire. After that restless night the dad has to leave early in the morning to go to work. He and his wife are like two weary ships passing in the night.
A sibling is away from his normal routine because a brother or sister is in the hospital and needs parents' attention. He feels invisible. A person suffering with a bleeding disorder or chronic illness is lying in bed, unable to move, and feeling miserable.
They just want to be home.
They want to run, play with their pets, kick footballs, and throw frisbees.
They want to go to the movies and eat popcorn after their Thanksgiving meal.
They want to walk on their own two feet without experiencing severe pain.
I remember a Thanksgiving that consisted of a takeout meal brought to the hospital because my son was unable to walk. Although it was not how I'd envisioned the day to be, I was grateful that my family was together eating and watching television in that hospital room.
While many of us give thanks and share a feast this Thanksgiving, take a moment to think about those who cannot fully enjoy the holiday.
I hope that your holiday is filled with joy and gratitude, no matter where you are. Who we are with is what makes the difference. I know what it is like to spend holidays in the hospital, bone-weary and heartbroken while trying to maintain a positive attitude for my family.
I give thanks for you mighty men and women who hold your warriors tight when times are rough. I have learned many lessons from my fellow Mama and Papa Bears who understand what it means to live with a child who has a chronic illness.
You are not alone.
***
Note: Hemophilia News Today is strictly a news and information website about the disease. It does not provide medical advice, diagnosis, or treatment. This content is not intended to be a substitute for professional medical advice, diagnosis, or treatment. Always seek the advice of your physician or another qualified health provider with any questions you may have regarding a medical condition. Never disregard professional medical advice or delay in seeking it because of something you have read on this website. The opinions expressed in this column are not those of Hemophilia News Today or its parent company, BioNews Services, and are intended to spark discussion about issues pertaining to hemophilia.