The Hemo Mama Bear Olympics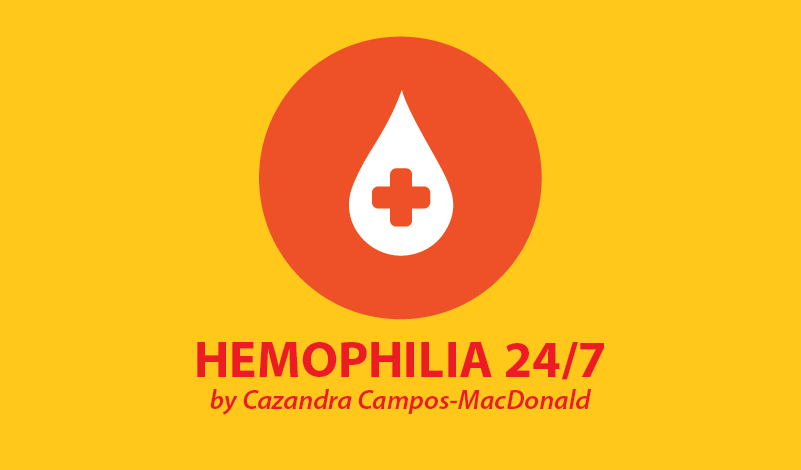 There are some moments in my life while raising two sons with severe hemophilia that I have thought, "Wow! You, Cazandra, have just won the gold medal in the Hemo Mama Bear Olympics!" And there are other times I failed so miserably that I would not have even made the team.
When you think back to your child's bleeding disorder diagnosis, the overwhelming grief, anger, and doubt flood your heart and soul, and you wonder how you will handle it. You start to educate yourself. The first bleed happens, and you don't fall apart. All the firsts come and go, and you slowly get your footing. You begin to realize that you have to handle hemophilia because there is no other choice. You do what you have to do, and before you know it, hemophilia becomes part of the way you live.
At one time my family lived two hours away from our hemophilia treatment center. My husband traveled quite a bit, and I found myself needing to take my youngest son to have his port checked. My son and I left at 6:30 a.m. to make an 8:30 a.m. appointment. After numerous attempts at accessing his port, we found out he would have to be admitted. I turned around, drove two hours back home, picked my other son up from school, packed a bag, and drove two hours back to the hospital — my son was admitted that evening. It was one of those moments when I realized, "I can do this." It was a gold medal-worthy moment. But not all moments are gold medal caliber.
Our family went out of town for an important event for my husband. My youngest son had been having a lot of trouble with his target knee. I thought I had packed enough factor for the few days we would be gone. Before I knew it, we were at our destination (a small New Mexico town) that was not close to a big city. My son's knee began to bleed, and I had used all the factor I brought. I didn't even think about packing pain medication. The local hospital had one dose of factor, and getting to another town was out of the question. It was a miserable night. I felt like the worst mom who ever walked the earth! This happened several years ago, and I still beat myself up over that weekend. I would say that I was not an Olympic Hemo Mom during that trip, but I'm not sure that is fair.
When we are raising a child with a rare, chronic condition, there is something we forget to give ourselves: a little bit of grace. No mom can ever have all the answers and know exactly what to do all the time, and when you throw in a medical condition, best of luck! No one expects us to have all the answers, even though our kids think we always do. Instead of thinking that you are not worthy of a medal in the Hemo Mom (or Hemo Dad) Olympics, think twice.
We do the best we can do with what we have, and most of the time, what we have is more than enough.
***
Note: Hemophilia News Today is strictly a news and information website about the disease. It does not provide medical advice, diagnosis, or treatment. This content is not intended to be a substitute for professional medical advice, diagnosis, or treatment. Always seek the advice of your physician or another qualified health provider with any questions you may have regarding a medical condition. Never disregard professional medical advice or delay in seeking it because of something you have read on this website. The opinions expressed in this column are not those of Hemophilia News Today or its parent company, BioNews Services, and are intended to spark discussion about issues pertaining to hemophilia.