A Routine Ailment … Maybe One Day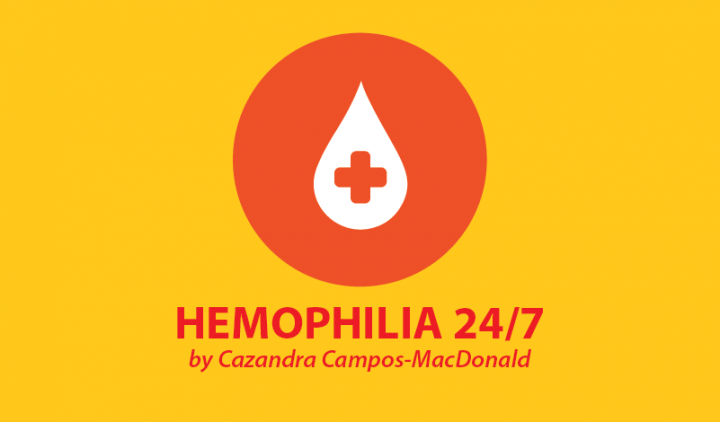 There is a funny cartoon making the Facebook rounds. It shows two images, one for "normal parents" and the other for "medical field parents." The normal parents' side has a duck dressed as a doctor and a mama duck holding her baby up, saying, "He sneezed! Help him!" The medical field parents' side has a baby duck looking up to the mama duck while holding his detached leg, saying, "I think my leg fell off." The mama duck replies, "Well, hop over and grab an ice pack."
It was spot on. A couple of weeks ago, my mighty warrior Caeleb slipped and fell twice within a weekend and caught himself with his left wrist both times.
"Mom, my wrist really hurts!" he cried. I immediately told him to get an ice pack and take a shower — everything seems better after you take a shower. The groaning continued throughout the evening.
"Here is some Tylenol," I said. "Let's wrap it and get to bed. You've got school tomorrow!" And yes, I made him get another ice pack.
The next morning, his wrist swelled. I began to feel bad. It could be broken. I still sent him to school with a wrapped wrist and Tylenol and told him I would pick him up once I got an appointment. I realized I might have really messed up with the "tough love" approach to his injury. We went to the doctor and had an X-ray taken. By this time, I really thought he had a small fracture. The results came back, and his bones were not broken. It was a pretty significant sprain.
What a relief! Over the next few days, he would complain from time to time, and so we did the same thing: rest, ice, compression, and elevation (RICE). I was frustrated when the doctor began to explain RICE to me, but I let it go because this new doctor did not know our history. RICE is second nature in our home, but I guess "normal parents" need that explanation.
The next week, the school nurse called and said, "Caeleb's wrist is hurting."
I walked into the clinic and asked him what was hurting. "It's my wrist, Mom," he said.
I had him stand up, then move his wrist in circular motions and wiggle his fingers. I said (with the nurse watching), "There is nothing wrong with you. Get an ice pack and get back to class!" I think the nurse thinks I'm from the devil, or she was silently cheering me on.
When you have a chronically ill child, you experience more medical woes than most, including pain, medications, surgeries, complications, hospitalizations, physical therapy, etc. One of my friends whose child has hemophilia looked at me one day and said, "Cazandra, I couldn't handle listening to my friend. She was all upset and worried because her child had an ear infection!"
We get desensitized to the ailments of others. We need to keep our perspectives in check, though, because our lives are filled with more craziness than many will ever experience. Take a breath, look at the situation, and offer support whenever you can. We often wish that the medical issue our child has is routine.
Maybe one day it will be.
***
Note: Hemophilia News Today is strictly a news and information website about the disease. It does not provide medical advice, diagnosis, or treatment. This content is not intended to be a substitute for professional medical advice, diagnosis, or treatment. Always seek the advice of your physician or another qualified health provider with any questions you may have regarding a medical condition. Never disregard professional medical advice or delay in seeking it because of something you have read on this website. The opinions expressed in this column are not those of Hemophilia News Today or its parent company, BioNews Services, and are intended to spark discussion about issues pertaining to hemophilia.